Zero Dark Thirty
Good Morning Prep Families!
It's a beautiful Colorado morning, and it started early (actually they all do during BMT). Nothing like getting some exercise to start the day and work up an appetite for breakfast.
I appologize for the technical difficulties last night that prevented my posting a blog. Alas, we are all slaves to the internet. By now I am sure you have found your way to all the photos. These first few days of BMT are all about getting oriented to the military and doing the in-processing tasks necessary of anyone entering the Air Force.
So, today is another busy BMT day for the Basics, but it is not a great photo day for us since it is filled with briefings. Tomorrow the Basics will take the PFT (Physical Fitness Test). They actually practiced the elements of the test this morning during their physical traing. This first test will establish a baseline from which the Basics will measure themselves physically and also chart their progress. They will all improve by the end of the year. Trust me. We will have good photo coverage of the test.
Here is a preview of the elements of the PFT, courtesy of the Prep Class of 2016. These photos were taken last December in the Cadet Fieldhouse, but the PFT your Basics will take tomorrow will be given outside at the Prep School.
The PFT has five elements. Pull-ups, Long-jump, Sit-ups, Push-ups and finally the 600 yard run.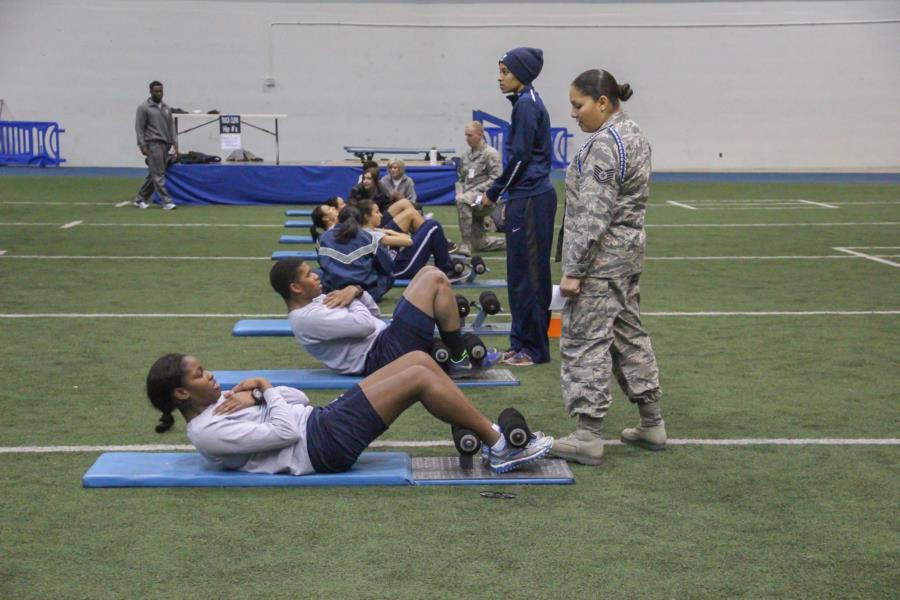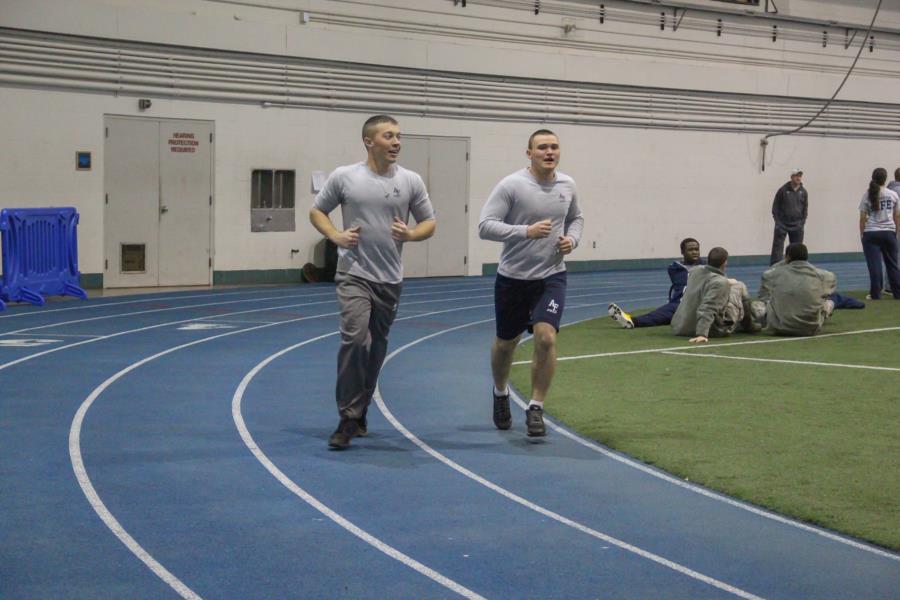 Sundays during BMT are not as hectic although the Basics are still up early. There are worship services in the morning for those who wish to attend or personal time for those who don't. The afternoon has some team building activities, but it is low key. We won't have photo coverage on Sundays. Our photographers need a little down time too, but by then you will have plenty of photos to look through and download.
That's it for this morning. I will be back later this evening with more info of what to expect in the coming days and weeks.
Till then, have a great day!