Prep School 2020 Exemplar Dinner
The 2020 Prep School Exemplar Dinner was held on Friday, January 24th at the Falcon Club, honoring Captain Victoria A. Pinckney. Since the Class of 2000, The USAFA Prep School has chosen someone who "exemplifies" the type of person the class wishes to emulate. The history and purpose behind the Exemplar Program is to provide a clear and visible attachment to the great leaders of the past for a new generation of air leaders to learn what integrity and character are, both in their professional careers and in their personal lives.
Dr. Nichol Castro, Sister of Capt. Victoria "Tory" Pinckney, was the Keynote Speaker.
Revealing of Exemplar Plaque and Coin
The Prep School Cadet Candidates had an enjoyable evening while honoring Capt. Victoria A. Pinckney.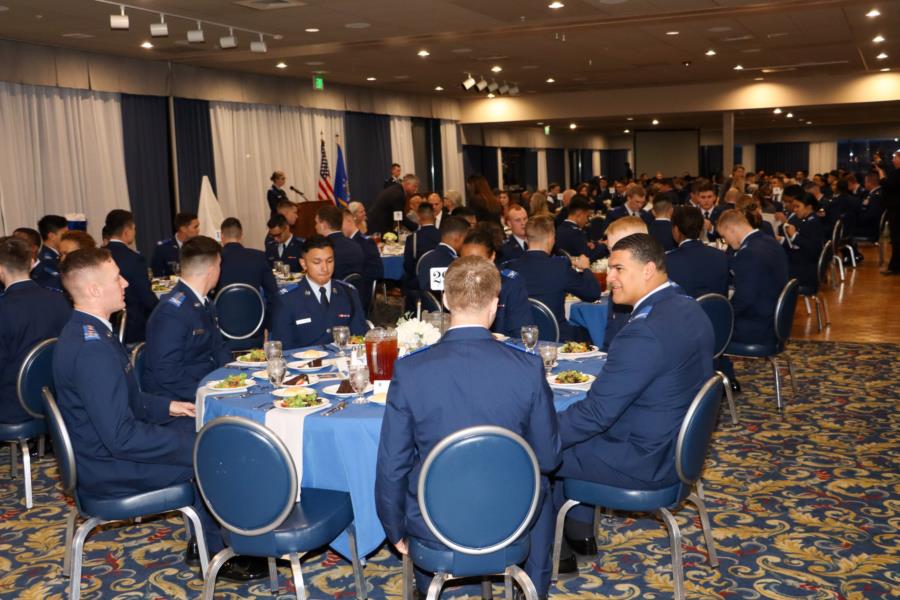 The USAFA Preparatory School would like to extend their sincere appreciation to all who made their Exemplar dinner possible.
Dr. Nichol Castro
USAFA Preparatory School Honor Guard
USAF Academy Band
10th Air Base Wing Communications Squadron
Members of the Exemplar Committee
Falcon Club Staff
To view all the photos, go to Classes > Prep School > Prep Life or click the link below.