Prep School Exemplar Dinner/Combat Dining-In
2021 Exemplar Dinner/Combat Dining In.The Prep School Class of 2021 held their annual Exemplar Dinner last night honoring their selected exemplar, Gen. Janet Wolfenbarger. The Prep School Exemplar Program is a way for each class to honor and identify with a past military person, alive or deceased, who inspires them. The program is designed to link our Nation's rich heritage with our future military leaders. As such, the heroes who are chosen epitomize the personal characteristics that each class of Cadet Candidates seeks to emulate. The selected class exemplar not only becomes the cadet candidates "honorary" class leader, but also the very namesake and identity of that particular class. Throughout the year, the Exemplar becomes the focal point of inspiration as they prepare for their roles as USAFA cadets and furture Air Force officers.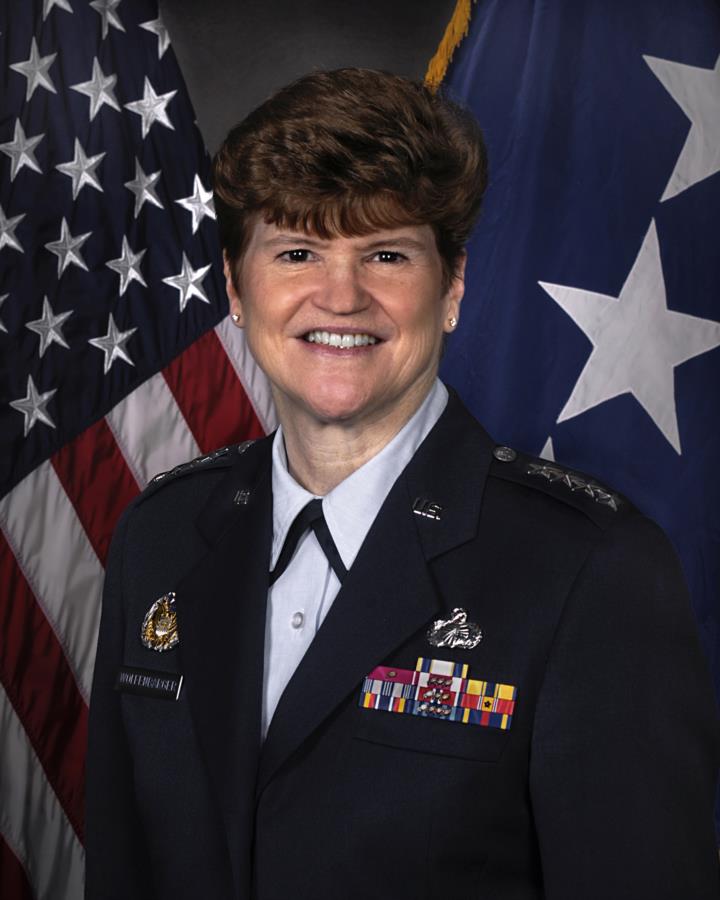 Photo and information on Gen Janet Wolfenbarger courtesty of Af.mil
General Wolfenbarger was born in Tampa, FL. She was commissioned in 1980 as a graduate of the U.S. Air Force Academy, and began her career in acquisition as an engineer at Eglin Air Force Base, Florida. Along with her various duty assignments she furthered her education with a Master of Science degree in aeronautics and astronautics from the Massachusetts Institute of Technology in 1985 and another Master of Science degree in national resource strategy from Industriall College of Armed Forces in 1994. She is also a graduate of the Air Command and Staff College. Her major awards and decorations include the Legion of Merit and the Meritorious Service Medal
Wolfenbarger was the U.S. Air Force's highest-ranking woman. On February 6, 2012, President Obama nominated Wolfenbarger to become the first woman four-star general for the Air Force. This was confirmed by the US Senate on March 26, 2012, and she assumed her new rank, and became Commander, Air Force Material Command, on June 5, 2012.
Gen. Janet Wolfenbarger was joined by her husband, retired Col. Craig Wolfenbarger, and her daughter C1C Callie Wolfenbarger.
This year the Prep School did their dinner a little bit differently than in years past. Due to Covid restrictions, the Class of 2021 had to postpone the earlier scheduled Exemplar diner. They decided to combine the Exemplar dinner with a Combat Dining In. Superintendent General Clark and CMSgt Sparks were also honored guests and took part in the festivities of a combat dining-in.
The Dining-In is a tradition in all branches of the United States Armed Services. The purpose of these events has been to feast and honor military victories as well as individual and unit achievements.
The Combat Dining-In is the newest of the dining-in traditions. The format and sequence of events is built around the traditional dining-in, however, it is a far less formal atmosphere and required combat dress uniforms.
The purpose of the USAFA Prep School Combat Dining-In is to bring together Huskys in an atmosphere of camaraderie, good fellowship, and social rapport. It serves to enhance the esprit de corps, lightens the load of demanding day-to-day work, gives the commander an opportunity to meet socially with their subordinates and enables military members of all ranks to create bonds of friendship and better working relations through an atmosphere of good fellowship.
Dinner was catered in by Rudy's BBQ and it seemed to be a big hit with the Preppies!
The President of the Mess (Col Youderian) may make you drink from the grog bowl. Note: Things not allowed in the grog bowl: Alcohol, toxic materials, inedible materials, living things. Everything else is pretty much ok. There are various rules that if broken, could earn you a trip to the grog bowl!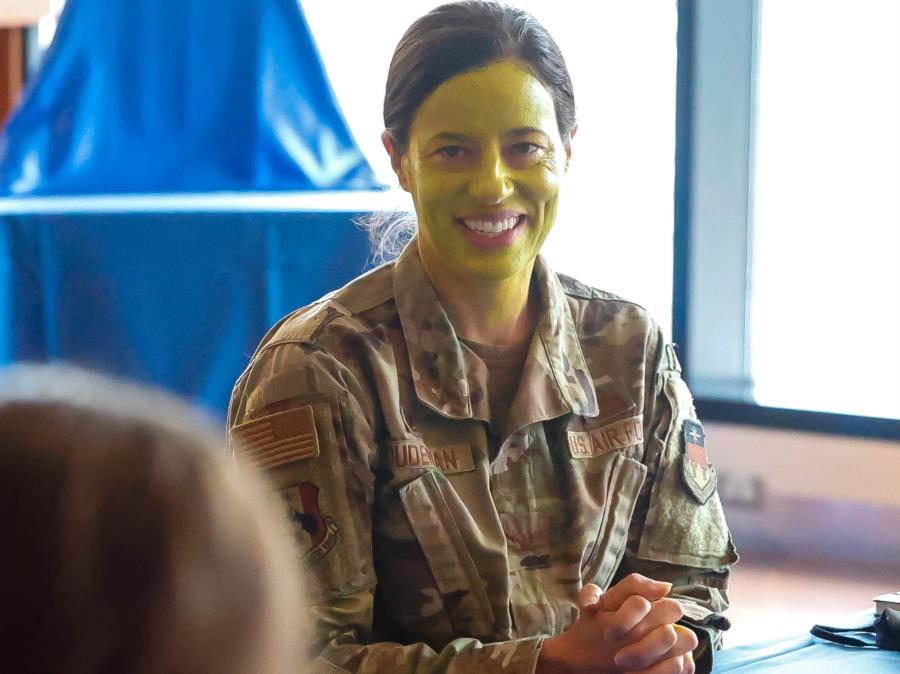 Since this was a combined dinner, the guest of honor, Gen. Wolfenbarger gave her speech at the end. She said what an honor it was to be selected as the Prep School Class of 2021 Exemplar. She spoke briefly of her career and how through it all, she always did her best and maintained a positive attitude throughout. She encouraged this class of Cadet Candidates to do the same as they head to USAFA and begin their careers in the United States Air Force.
Col. Youderian presented Gen Wolfenbarger a gift from the Class of 2021 as well as the class coin.
Everyone seemed to enjoy the delicious dinner and the more relaxed atmosphere that the combat dining-in provided. It was a time to celebrate the end of the year and to honor the class Exemplar, Gen Wolfenbarger, who was their role model and inspiration throughout the year.
To view photos, go to Classes > Prep School > Prep Graduation Week. Set photo order OLDEST to NEWEST. Select start page (1-15 ) or click on the link below.
Prep Exemplar Dinner/Combat Dining In 2021