Prep School Female Football Tournament
Alpha (1-0) took on Bravo (0-1) this week on the Prep School Football Field. Alpha continued their strong showing by taking a 14-0 lead going into halftime. Bravo got things going with a strong rushing touchdown to shorten the lead to 14-7. The defenses came up strong to keep the score the same until the final 2 minutes. Bravo was in position to tie the game in the final minutes before Alpha's defense came up big with an interception and touchdown to seal the win. Each squadron team has now played 2 games, Alpha (2-0), Bravo (0-2), and Charlie (1-1).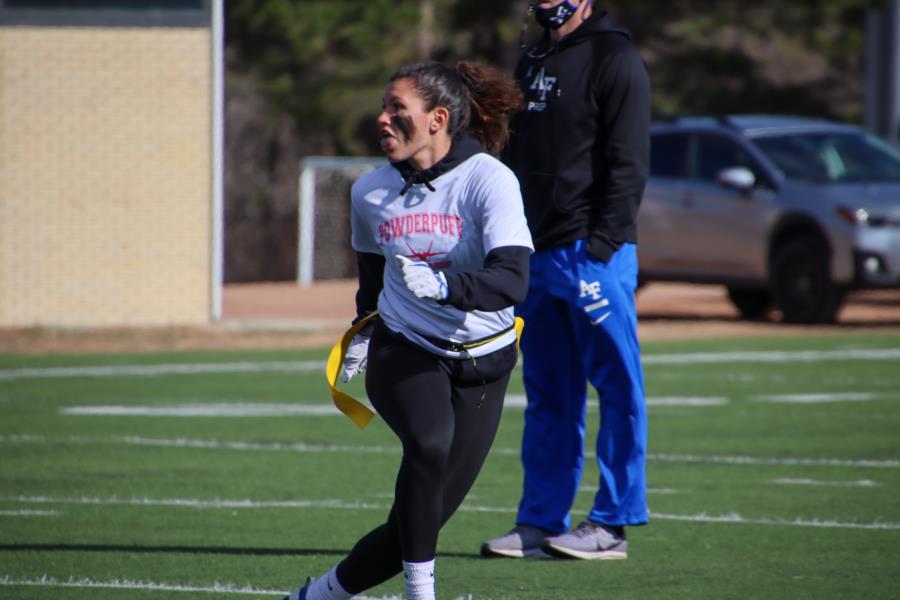 To view all the photos of this game, go to, CLASSES > PREP SCHOOL > PREP LIFE sort from OLDEST to NEWEST and go to pg. 218 or click the link below.