Prep TX Day 4 - Finished!
Your C/C's are officially done with Prep TX, and to finish it off this morning the C/C's began a Logistics March from Ice Lake all the way out to Jacks Valley by way of the Sante Fe Trail.
At the beginning of their journey each flight picked up a log and a rifle. Along the route at specific checkpoints they were asked questions and if they got the question wrong they had to do the full amount of said exercise (push-ups, sit-ups, etc), if they got the question right they had to do less than half of the original number count of the exercise. After the completion of these exercises each flight picked up an item as well including an ammo container, canteens, and a litter carry which they had to then carry a fellow teammate on.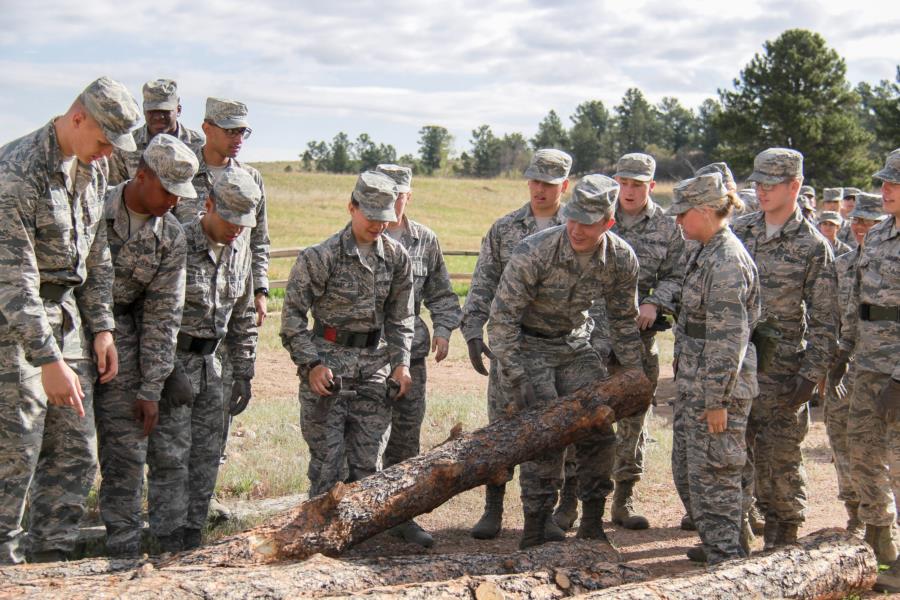 After all of the events of the morning were completed, it was time for the Prep TX Dining Out!
This lunch was the final piece to the entire Prep TX experience and it was celebrated out at the Jacks Valley DFac!
C/C Mesmith and C/C Chaparro gave a beautiful rendition of the national anthem and the Prep Schools very own Chaplain Cobongs provided the invocation. In attendance at the lunch were the C/C's, the Prep Staff and their Guest Speaker for the evening Lt. Col. Ian Marr.
After the conclusion of the lunch the C/C's found out who the winning squadron from all of the Prep TX events were, congratulations Charlie Squadron!
The C/C's also received their USAFA Appointment announcement this evening! We just want you to know we couldn't be more proud of your C/C's and all they have accomplished this year and we know you all are too! Congratulations to all of your C/C's for making it this far and we can't wait to see you all this week during Prep Graduation and these future 2022 Cadet Candidates this summer for their Basic Cadet Training!
To view the rest of our glimpse into today's activities go to; Classes - Prep School - Prep TX. Or click the link below.