Life In The Military; Part 2
This year the C/C's got to hear from the Prep Staff, both the Enlisted and Officers.
Throughout the academic year, the C/C's have had the chance to hear from some of the Prep Staff about their careers and personal life. This helps to give them different perspectives whether it be someone who Enlisted, went ROTC or was an Academy grad - not only on the different career paths that the Prep Staff have had but also insight on what it takes to accomplish those things and what it was like for them.
Life In The Military Part 2 features TSgt Sedelia Cordero, MSgt Caprice George and Mr. Scott Fuller.
TSgt Sedelia Cordero, who is a proud Texan. She left for basic training on November 21, 2002, graduating from Basic Training on 2 January 2003. After BMT she was sent to Keesler AFB, MS for technical training as a financial management apprentice. Upon graduating tech school in April 2003 her first assignment was to Laughlin AFB, TX as a customer service technician. She has been deployed twice with special ops while stationed in Alaska. While stationed at Eielson AFB she was promoted to TSgt and was selected to become an Academy Military Trainer. Which brought her here to the Air Force Academy within two months. Up on the Hill she was assigned to Squadron 12 for two years and then moved to the Prep School in May 2015.
Fun Fact: Just yesterday she was promoted to MSgt!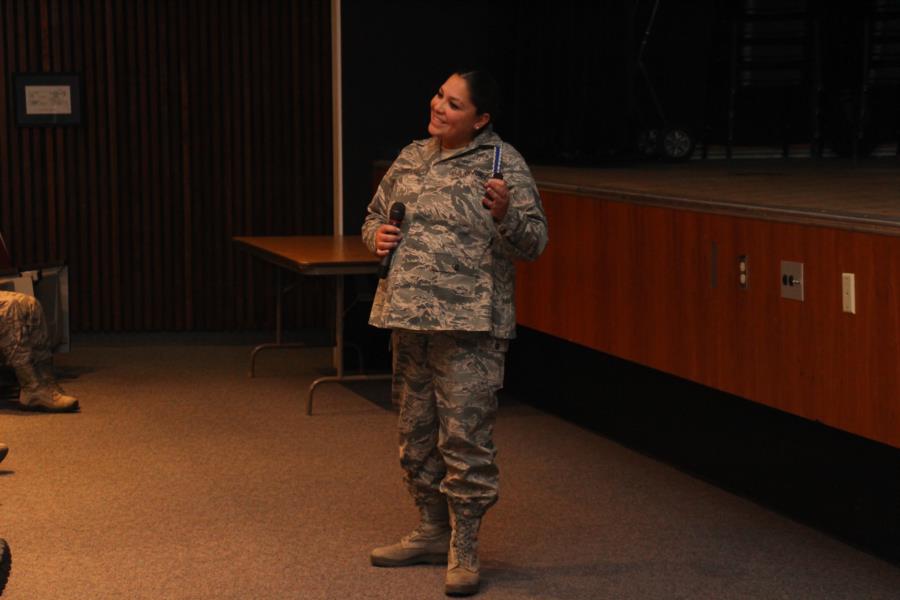 MSgt Caprice George, Enlisted into the Air Force in Aug of 2005, Basic Training took place at Lackland, AFB, in San Antonio, Texas. Her first assignment also took place at LackLand, AFB in the Wilford Hall Medical Center. She has been deployed to Forward Operating Base Ghazni, Afghanistan as part of a Forward Surgical Team. Which was the team that took care of the trauma patients straight from the point of injury, and they would stabilized them enough to send them to Bagram AB or to the Afghani bases for further care. She was awarded the Army Combat Action Badge for multiple patient care under fire incidences. She later transitioned to the AF reserves and moved back to the United States and she currently has an assignment at Peterson AFB where she is a Flight Chief and the NCOIC of the Physical Exam process, overseeing the Flight Med Clinic and Non-Fly Clinic on drill weekends at Peterson. She has also been with the Prep School since January of 2016 as an AMT for one of the Squadrons.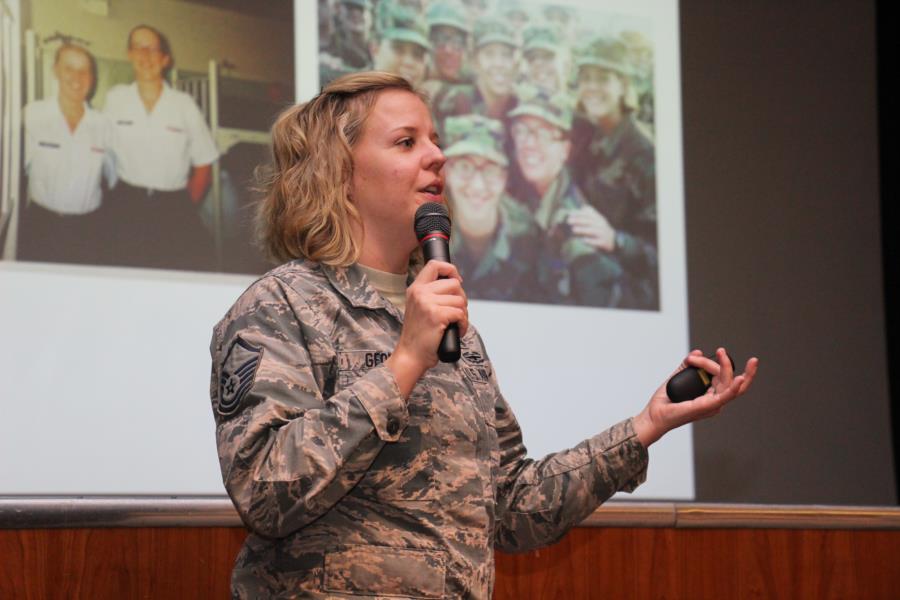 Mr. Scott Fuller, Enlisted into the Marine Corp in 1976. Boot Camp in '76 was at the Marine Corp Recuit Depot in San Diego, California. After bootcamp he went to Naval Amphibious Base (NAB) in Coronado, Ca for Military Occupational Specialty (MOS) School from '76 to '80. Mr. Fuller has served in multiple locations across the United States before retiring in 2000 and coming to the Prep School to teach. With Prep TX fast approaching, Mr. Fuller will be teaching the C/C's some Land Navigation skills to prepare them for some of the activities they will be experiences during TX.
To view the rest of the pictures from our glimpse into these three Prep Staff member's Life In The Military Segments go to; Prep School - Prep Life. Or click the link below.
Life In The Military Segment; Part 2