Prep School Lunch Break
The C/Cs have been busy taking their academic classes. WebGuy does not take photos of C/Cs while they are in class, so we were there during their lunch break this afternoon! Their lunches are served cafeteria style at the DFAC at the Prep School campus.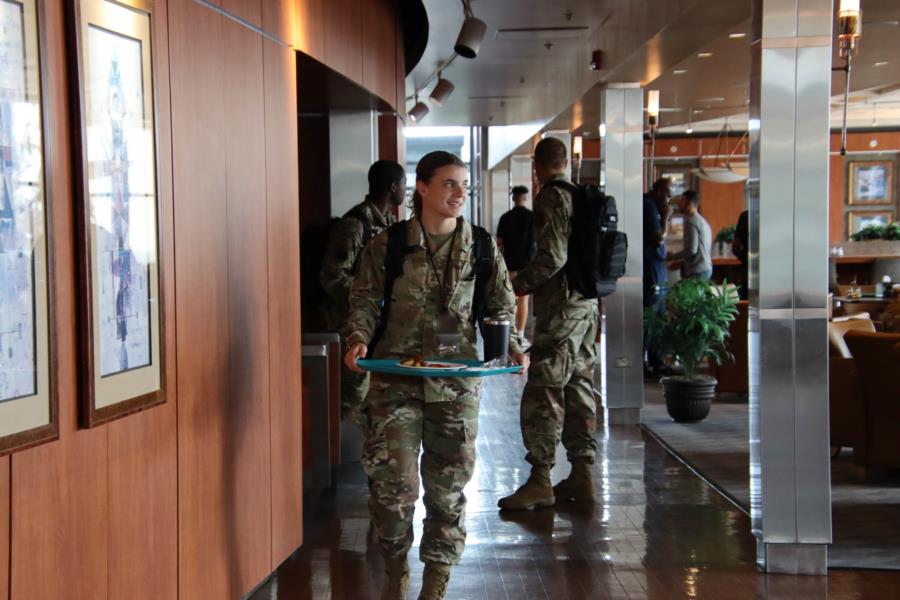 To view photos, go to CLASSES > Prep School > Cadet Life. Set your sort order from OLDEST to NEWEST. Photos begin on page 1.