Zero Dark Thirty
The morning started not so bright, but definitely early for your Basics this morning with some stretching & light calisthenics before breakfast.
They finished just as the sun was coming up and had some curious onlookers.
So, today is another busy BMT day for the Basics, but it is not a great photo day for us since it is filled with briefings. Tomorrow the Basics will take the PFT (Physical Fitness Test). This first test will establish a baseline form which the Basics will measure themselves physically and also chart their progress. They will all improve by the end of the year. Trust me. We will have good photo coverage of the test.
Since I will be travelling this weekend and not be back to blog until Monday, here is a preview of the elements of the PFT, courtesy of the Prep Class of 2016. These photos were taken last December in the Cadet Fieldhouse, but the PFT your Basics will take tomorrow will be given outside at the Prep School.
The PFT has five elements. Pull-ups, Long-jump, Sit-ups, Push-ups and finally the 600 yard run.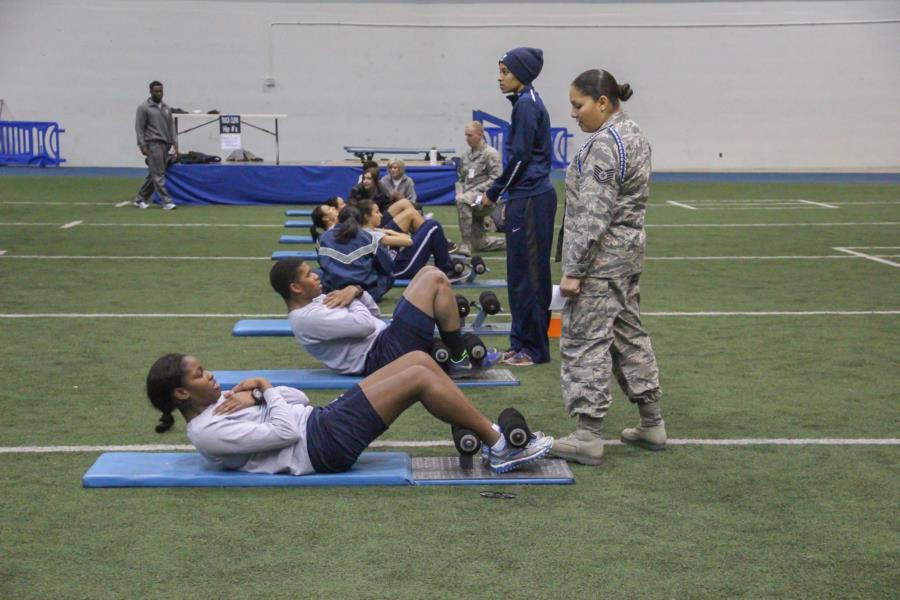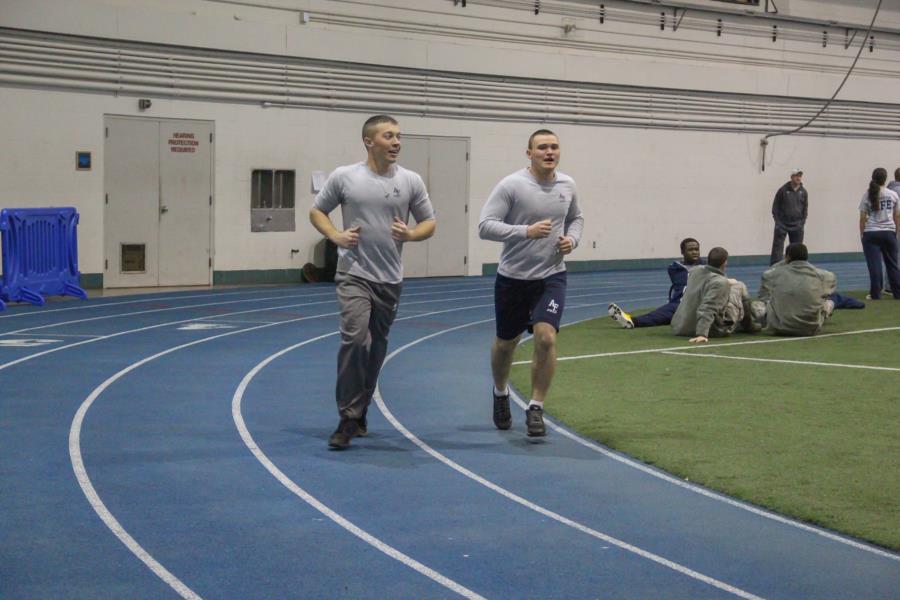 Sundays during BMT are not as hectic although the Basics are still up early. There are worship services in the morning for those who wish to attend or personal time for those who don't. The afternoon has some team building activities, but it is low key. We won't have photo coverage on Sunday. Our photographers need a little down time too, but by then you will have plenty of photos to look through and download. I'll be back Monday with another blog entry to preview the week, but don't forget to check back for all the photos from tomorrow.
Till then, have a great weekend!