2021 Prep School BMT Graduation Events
Today the Prep School held their Basic Military Training graduation on Black Parade Field, with Distinguished guest such as Superintendent Gen. Clark and CMSgt. Clark in attendance. Gen. Clark gave a short speech congratulating the BMT CC's on a job well done in completing Basic Military Training.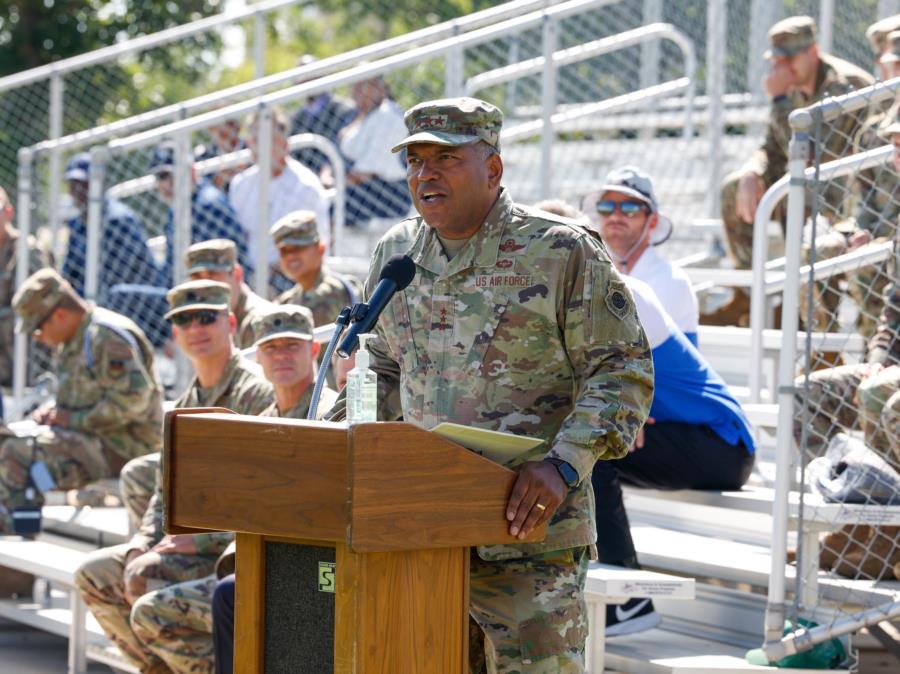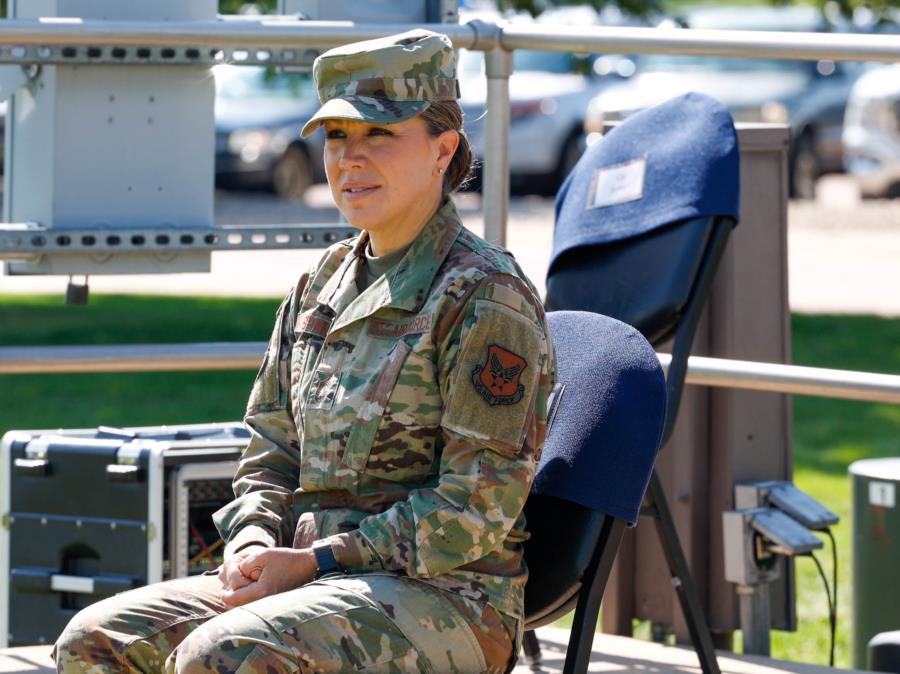 Prior to the graudation ceremony, the Prep CC's held a road march to the "Stairway to Heaven" which they proceeded to climb. This capped off their 3 week basic military training.
Col. Youderian, Prep School Commander, gave a speech congratulating the CC's on completing BMT and givng them hope and encouragement to continue ahead with their academics, athletics, and military training in the upcoming year.
Congratulations to Bravo Squadron. Top squadron for Basic Military Training. The Wings of Blue made the announcement when they jumped onto Black Parade Field at the conclusion of the graduation ceremony this year carrying the Top Squadron Banner.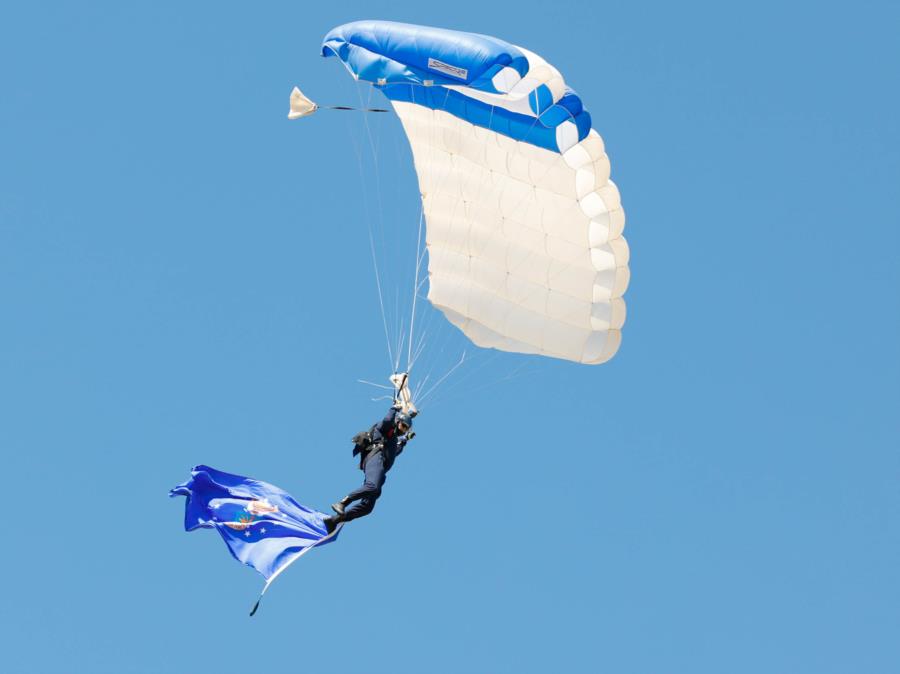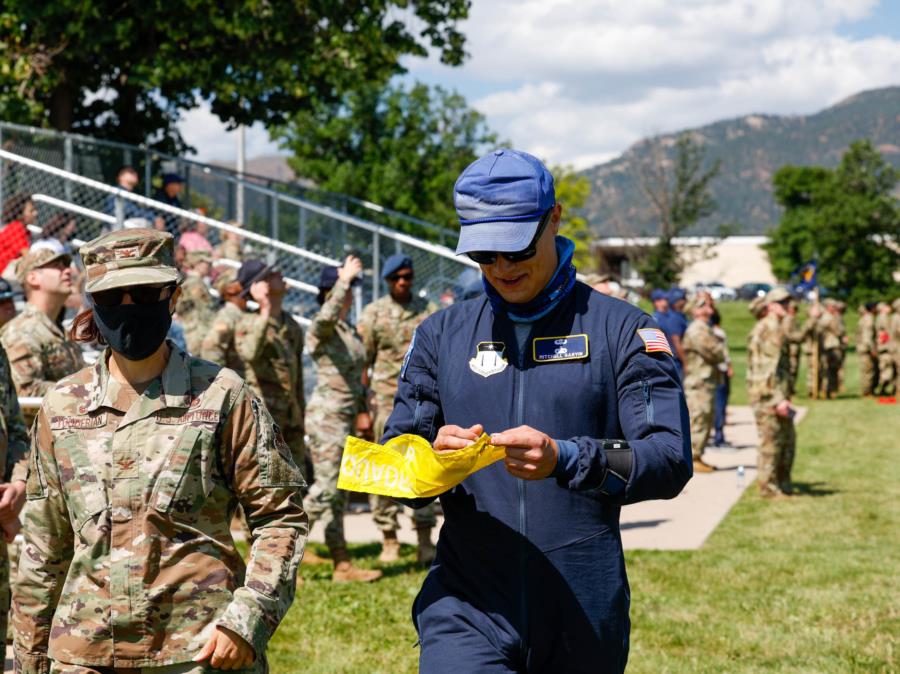 Congratulations on your BMT graduation and becoming the newest class of Prep School Cadet Candidates!
The Basic Military Training album is now complete. There will be no more photos for this album. This is also the last BMT blog entry. Today is not only the end of Basic Military Training, it is the beginning of the transition schedule for the Cadet Candidates.
This is a also transition time for the WebGuy team. WebGuy coverage for the Academic year slows down and will only be covering periodically. WebGuy does try and cover sporting events, guest speakers, and events that the Prep School hosts for the CC's.
We hope you enjoyed the coverage during BMT and were able to get a glimpse into their lives these past three weeks.
To view photos from today's events and graduation, go to CLASSES > Prep School > Basic Military Training. Set photo order OLDEST to NEWEST. Select your start page or click on the link below.
***Photo order must be set OLDEST to NEWEST for the link to take you to the correct start page.
Prep School March pgs. 207-212 Road March
Prep School Stairway to Heaven pgs. 212 (bottom of page)-235 Stairway to Heaven
Prep School BMT Graduation pgs. 235-253 BMT Graduation