Prep Soccer and Football
Last Wednesday was the Prep Schools last home game till the middle of this month and the Football Team played their only home game of the season on Friday afternoon.
The Soccer team lost in a heartbreaking turn of events, they were up 2-1 and then DU tied the game at the last minute. No one scored in overtime and then lost 3-2 on penalty kicks. We wish them luck at their next 4 away games. Their next game is tonight against Mines out in Golden, Colorado. Then on the 8th and 9th their in Grand Junction, Colorado playing against Western State and Mesa State and finally on the 14th they'll be playing against UCCS on their turf. Good luck team! Their final game on the 16th will be back here at home and we will be out getting coverage! So stay tuned!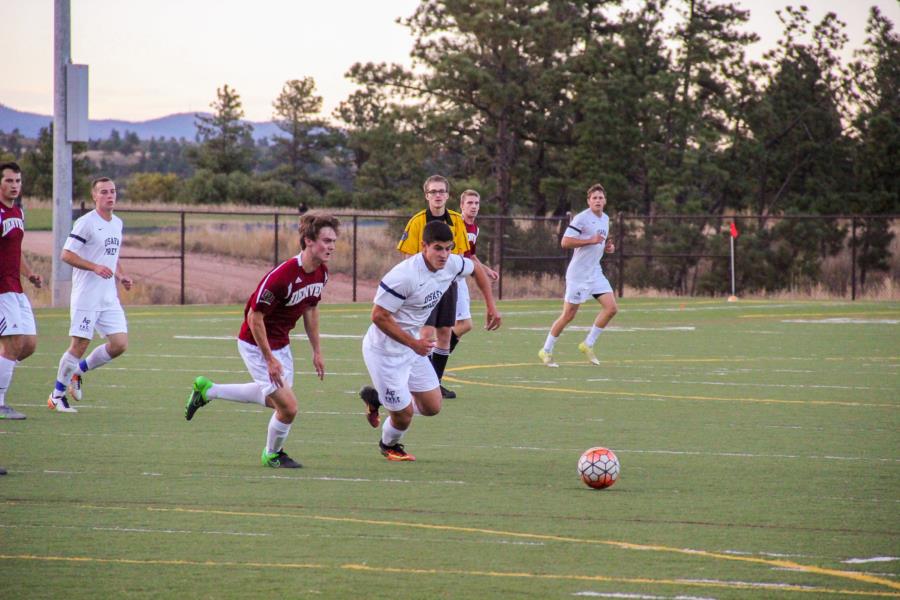 At the Football game, the Wings of Blue made an appearance!
The team played against AZ Western and lost with a final score of 56-0 AZ over Prep, the rest of their season will consist of away games. In October they will be playing against BYE and Bulter CC and their final game in November will be against Army's Prep School out in West Point. Good luck to the team during the rest of their season! We're hoping to catch a practice or two to get more coverage of the team with the rest of their games being out of the area!
To view the rest of the pictures from our coverage of the Soccer and Football games go to; Classes - Prep School - Prep Sports. Or click the link below.