Prep School - Ropes Course
Today the Prep School took on the USAFA Ropes Course and we were there to catch all the falls and smiles!
To kick off the start to the long weekend the Prep School cadets headed up to the hill (USAFA campus) to the new ropes course that was built recently on site to further team building, leadership opportunities, and PT closer on base for cadets and leadership.
Today was a unique training exercise day that allowed cadets candidates to run the courses and brief their classmates after each obstacle on what they did well and what could have been done better the next round. It's a great opportunity giving these cadets practice in leadership roles and authoritative positions to lead and plan more successful missions for the next round.
At USAFA and the USAFA Prep School, they are always looking for new innovative ways to challenge these cadets and cadet candidates and allow them opportunities to grow as leaders, teammates, and warriors.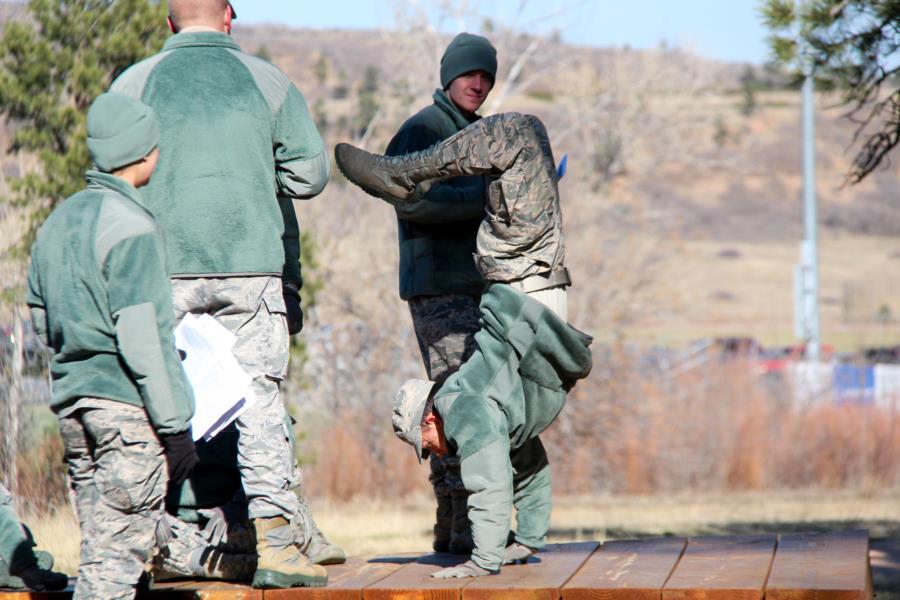 To view the rest of our photos of the Ropes Course go to Classes - Prep School - Prep Life. Or click the link below.