SAPR Training Day at the Prep School
Recently the Prep School was involved in a SAPR Training Day.
2nd Lt Hannah Schwartz, a recent Grad from the Academy who is working at the Prep School this year set this entire SAPR day up.
"SAPR Training day at the Prep School is an event targeted on developing future cadets with how they can make a positive impact on Sexual Assault Prevention and Response in the Air Force. We did this by providing a physically demanding competition guided by their knowledge of Reporting. In between events, Cadet Candidates were challenged to talk about Sexual Assault through the focus of continuing to be airmen who do the right thing, instead of focusing on those who commit crimes."
The Prep Class squadrons were mixed and split into 10 groups. With team names that seemed almost too familiar - Aggressors, Barbarians, Cobras, Demons, etc. (If you know anything about the Academy's BCT yet, you'll understand).
Each team had to make their way through stations and at each station they had to complete a task and answer a question correctly before being able to move to the next station.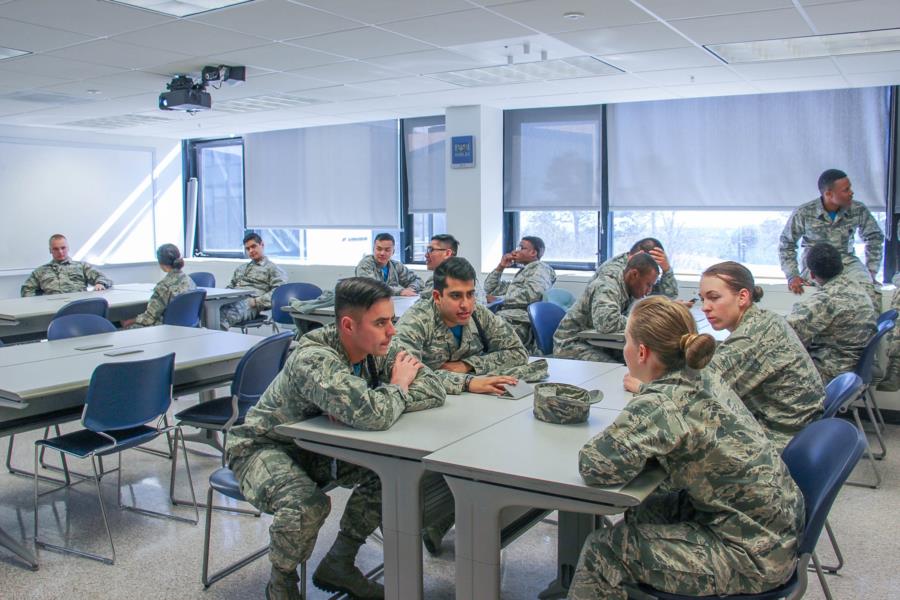 At the end of the day, they had to do a 3 part relay race. They split each relay into two rounds having 5 groups compete against each other in each round. In the first relay they had to sprint as fast as they could and each person had to run two lengths, down and back. The second relay involved bunny hopping across one length and in the third relay they had run across one length while carrying another person.
Here are some video clips from each of the three relay races.
Sprint Relay
Bunny Hop Relay








Piggy-Back Relay




The winning team of the day was Cobras, with Jaguars in close second place and Hellcats in third place. All in all, they worked hard and worked together well within their teams the entire day.
Here is Col Szybist with some closing words after the winners were announced.
To view the rest of the pictures taken during the SAPR Training event, go to Classes - Prep School - Military Training. Or click the link below.