Prep School Drill Competition
Here is more about the competition. During the competition the trainees exemplified excellence by conducting stationary and transitory drills.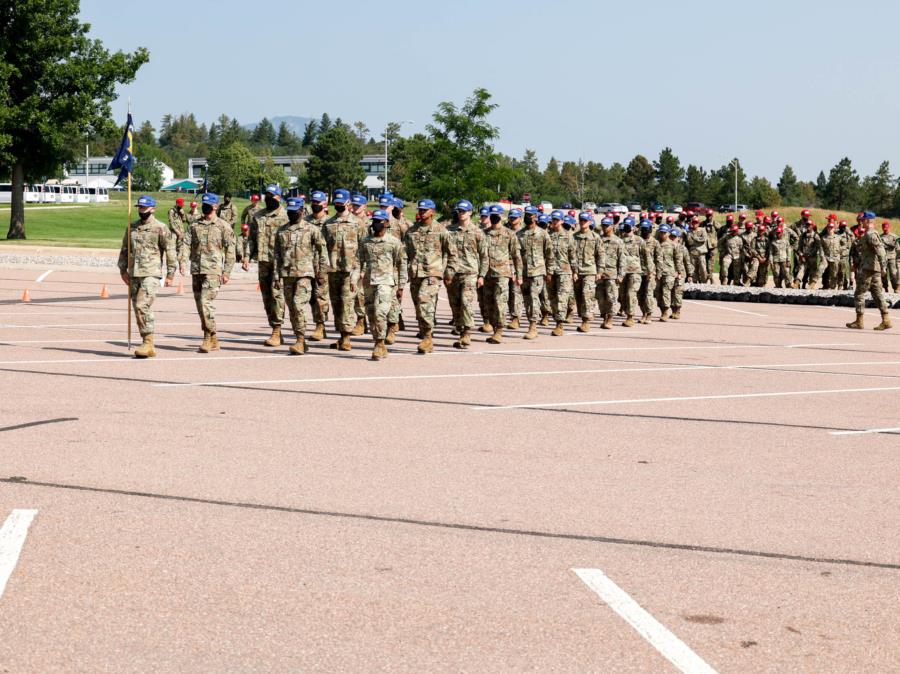 The whole competition was graded by the leadership and MTI's (Military Training Instructors) of the Prep School. The drill teams and drills they executed, such as left/right face, present/order arms, change step march, to the rear march, flanking movements, etc. were graded precisely by these MTIs. They looked for sharpness, bearing, and professionalism. Points are deducted for mistakes. They must all do the same basic elements, but in no set sequence and they can add special moves.
Although it is hard to tell from photos, their increased timing and precision was significant compared to just a few weeks ago. It was obvious the hard work and dedication each team put had to the competition and we know they will continue to excel as they get closer to BMT graduation



The order of finish this year was 1st place: Bravo 2nd Place: Alpha 3rd Place: Charlie. Our congratulations to all. They have come a long way in a short time.
The photos from the competition will appear in CLASSES > Prep School > Basic Mililtary Training. Set photo order OLDEST to NEWEST. Select start page. Or click on the link below.
Prep School BMT Drill Competition 2021 pgs. 140-153 Drill Competition