Prep School Ugly Sweater Contest
Yesterday the C/C's participated in an Ugly Sweater contest. The winning C/C's prize was having his or her Squadron get to go up for Holiday treats such as hot coco and cookies first.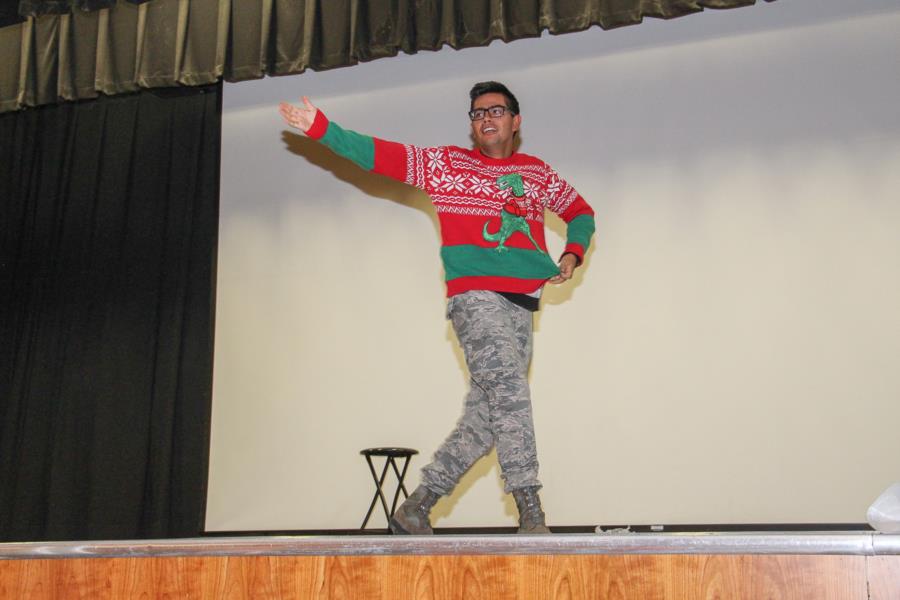 The winner was C/C Rosales with his 3 sweater changes! You could tell the C/C's who participated had a blast with the Ugly Sweater Contest as well as all those watching. Fun times all around!
To see the rest of the pictures from the Ugly Sweater Contest go to; Classes - Prep School - Prep Life. Or click the link below.