Prep School Drill
The purpose of drill practice is to prepare soldiers for the performance of their duties in peace and war through the performance of and rehearsal of prescribed movements. Drill consolidates soldiers into battle formations and familiarizes them with their weapons.
Drill is also marching. In ancient times the most efficient way to move troops from one place to another without them getting mixed up with other troops was to march them in groups or formations. So they marched together from one place to another known as a drill.
Today, military drill is mostly used for military ceremonies, such as military parades, and to instill pride and discipline during military training (such as basic training). The military drill manual states that drill is the foundation of discipline in battle and that its importance has been proven again and again.
Prep School CC's practice drill and learn how to walk, run and turn as a formation. They will practice drills often over the next few weeks of BMT.
Please keep in mind that WebGuy does our best to cover all CCs but sometimes their schedules vary.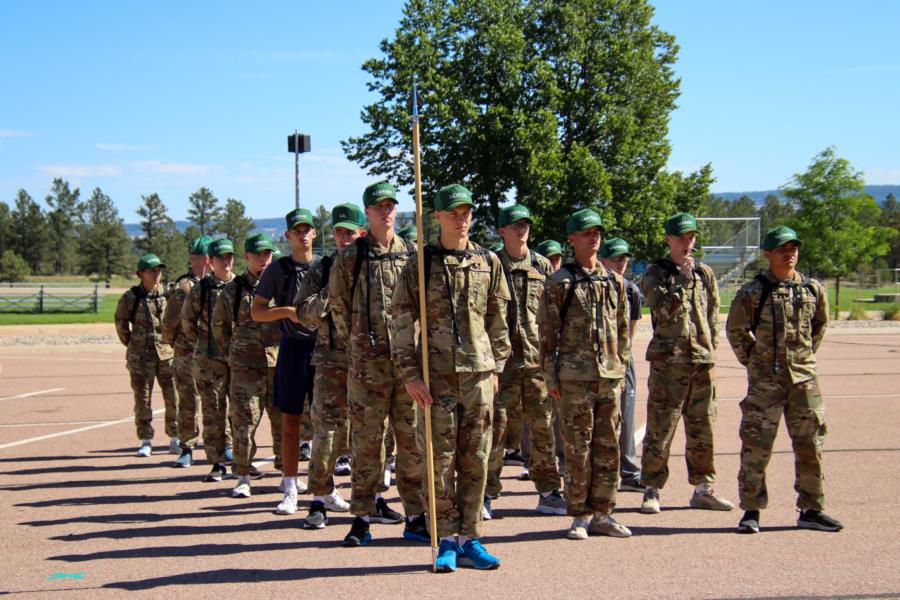 To view photos from today's Prep Drill, go to CLASSES > Prep School. Make sure the class year is set to 22 - 23 Academic Year. Make sure your sort order is set to OLDEST to NEWEST. Photos begin on page 16.
You can also click the link below to access photos: