Summary Sunday
Welcome to the Sunday Summary Blog. Every Sunday we'll do a recap of the week, just in case you missed something! Some weeks will have more words than pictures, however, this week we feel pictures tell the story just a bit better.
28 June 2018
In Processing Day. For many of you, like the WebTeam, the day started very early. You made it to the Clune Arena, anxious, excited, and or nervous for yourselves and your new Basic. There were plenty of smiles though to go around! After those tearful farewells you had to part ways. Your new basic boarded the bus and off they went to the Cadet Area.
They came off the bus to meet the Cadre there waiting for them. After successfully passing the footprints off they went to haircuts where once recognizable to you, they became one in the same, shaved head or hair pinned up, making it harder for you to find them in pictures! Right before the camera they transformed into Basics from Civilians!
From Clune Arena you came to Doolittle Hall, home of the Association of Graduates for FamFest. We're so glad you did, thank you all for coming over! You were able to join in comradery with others going through the same thing with the support of the local Colorado Parents club. You wrote letters, you learned about the History and Heritage of the Academy and smiles returned to your faces!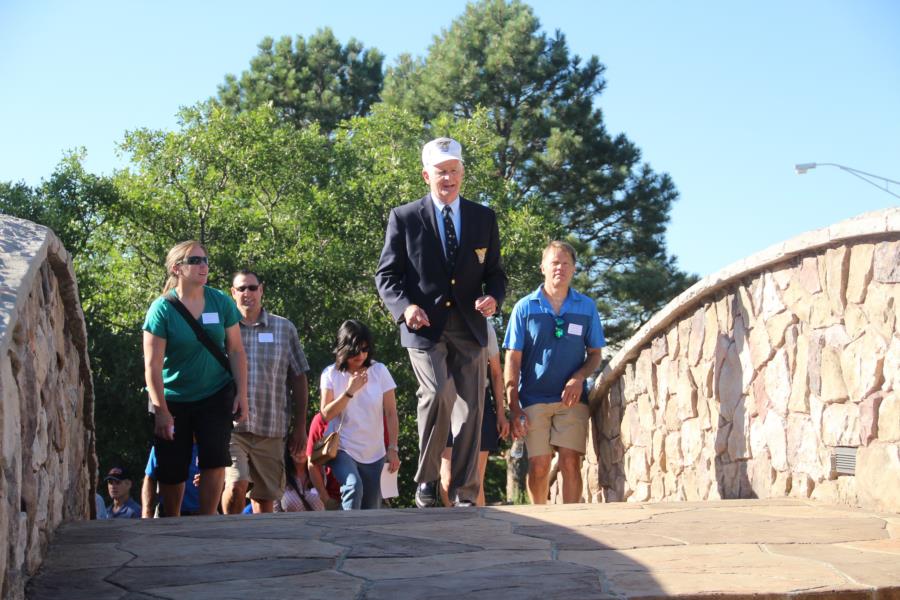 29 June 2018
This was a big day for your Basic. They marched onto the Stillman Field the home of all Parades at the Academy.
Families were out in force to support their basics as they Swore the Oath of Office to join the Air Force.
They were a little bit harder to spot, but if you looked close enough we're sure you found who you were looking for!
The last two days the Basics have been in briefings and taking a variety of tests. They have also been using this time to get to know their squadron mates through squadron discretionary time. We know you miss seeing their faces however, the pictures would not have been too exciting. Tomorrow is a new day and we promise you'll like what you see. Stay tuned to the blog and Facebook for updates during the day as we plan to work quickly to get those pictures up!