Remote Piloted Aircraft Session 1
During the summer, UAS 200 is a two-week program that gives insight into what a rated career field is like from a RPA perspective. Students learn to fly the RQ-11 Raven, DJI Phantom 2, and participate in RPAS simulations where they act as a RPA pilot completing different tasks. They also get to ask questions and talk with their contractors, who's career fields range from Spec Ops to pilot. The instructors for this program are mainly two degrees and firsties who have been qualified to teach in the program through an academic year upgrade class and completion of a training program at Hurlburt Field AFB, Florida. At the end of the two weeks, they have earned their basic airmanship wings and graduate from the program. We were able to capture photos of the cadets in training at the UAS Squadron Building, Stillman Field and out in Jacks Valley.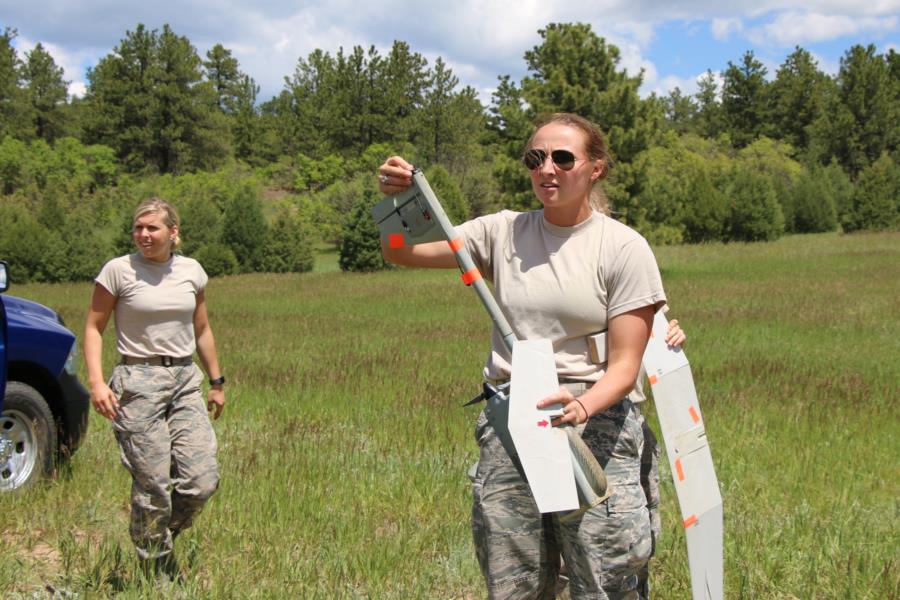 C1C Grant Steffens and Maj Hudson Graham, the RPA summer AOC, awarded the wings at the Graduation Ceremony. From UAS 200, they can opt to take MSS 201, an academic year upgrade course, and then attend training in the summer at Hurlburt Field AFB, Florida to earn their Air Force SUAS-O qualification.
To view the photos from Session 1 RPA Summer Program, go to Galleries > Summer Programs > Remote Piloted Aircraft or click the link below