Cadets at Home Weekly Update
As we get closer to the return of the cadets and the in processing for the class of 2024, our remote webguys have sent in photos on what their cadets have been up too.
A few weekends ago, C4C Emily Reeves and C3C Leah Wiegers went on a ruck march from 2000-0000 for the two fallen firsties to commemorate them and their impacts on the wing. Here are before and after pics. They ended up rucking 10 miles around their town.
Cooking Cadet-C3C Connor Barberi, NJ.
C2C Joseph Wittig, class of 2022. When he came home from USAFA, he set up in the dining room with the large table while his younger brothers set up in other parts of the house for school during quarantine. This picture was taken while he was intently working on an English paper. His mom took this photo because she wants to always remember this gift, of time they have together at home...even if he is doing schoolwork.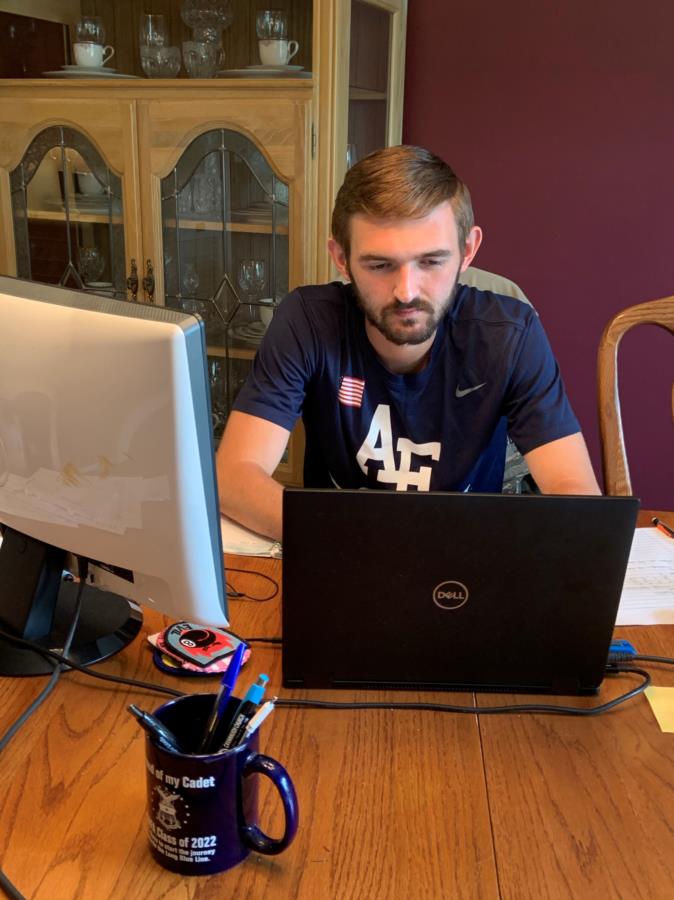 C4C Johnnie Nemecek practices social distancing by staying 1500 feet away from others.
2023 cadet spending his free time chainsaw carving and helping rehabilitate a red-tailed hawk. Luke carved a falcon over Christmas break to take back to USAFA, and a fun pic of him getting ready to feed the red-tailed hawk.

Thanks again to all who sent photos in to share. Please continue to send your photos to webguy@aogusafa.org.