Prep School White Rope Ceremony
Yesterday evening the Prep School held the White Rope Ceremony at the Base Chapel. The Chaplain's White Rope Program at the Prep School marks the path for servant leadership. Chaplain Vincent is the leader of this group and has run White Rope programs at previous assignments.
The White Rope Ceremony yesterday evening saw 21 Cadet Candidates (CC's) receive their white ropes. White Ropes are CC'S who have committed to acting as "ultimate wingmen, actively engaged in their community and in the lives of their fellow service members by connecting, serving, and leading". Chaplain Barnes explained what wearing the White Rope means and represents. The selected CC's will help build their Prep School community, be there for others and fellow CC's and help put programs and events together for the Prep School. The student-led program models excellence by the service of others through its four pillars of spiritual formation, authentic community, leadership and service opportunities. During the Covid pandemic, these CC's will face new challenges never seen before and have accepted the responsibilities of being leaders in their community. Although it's strictly a volunteer program, White Ropes are held to the highest standards of professionalism and morality. There's an application process that includes interviews before the final selections are made.
The evening was celebrated with pizza, root beer floats and music.
Congratulations to all the White Rope CC's!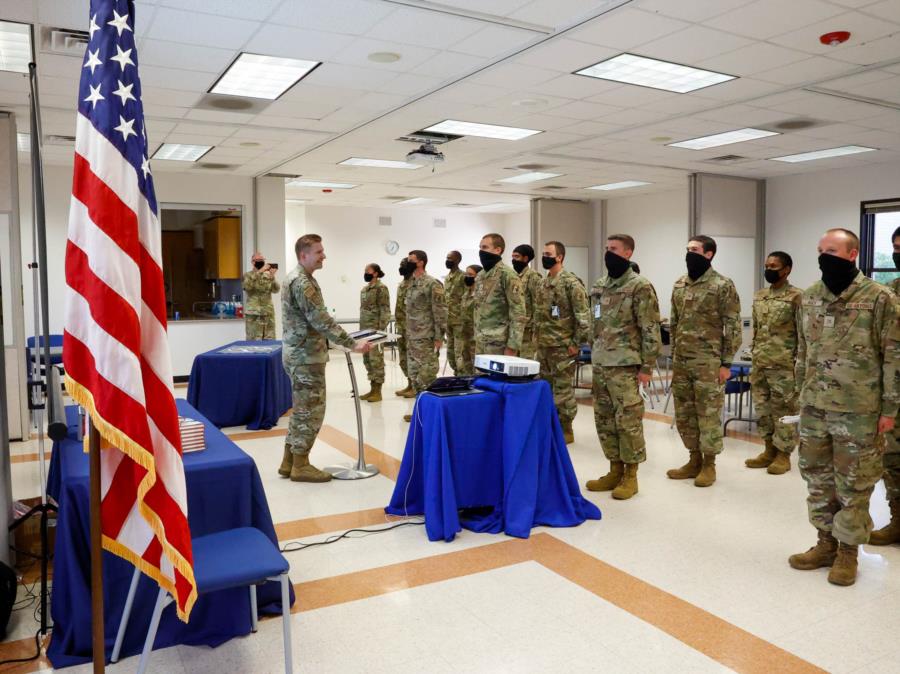 To view more photos, go to, CLASSES > Prep School > Prep Life. Set photo order OLDEST to NEWEST. Select start page. Or click on the link below.
Prep School White Rope Ceremony pgs. 7-10 White Rope Ceremony