USAFA Admissions - Appointee Briefs - Day 2
Appointee events are held by USAFA admissions to welcome and introduce incoming cadets and their families to the Air Force Academy community. New appointees heard from admissions representatives, current cadets, recent graduates and went on a tour of the campus.
Additionally, the events help to establish a sense of belonging and camaraderie among the incoming class and their families, as well as with current cadets and Academy staff. By holding appointee events, USAFA aims to ensure a smooth transition for these incoming cadets and to support their development as future leaders of the Air and Space Forces.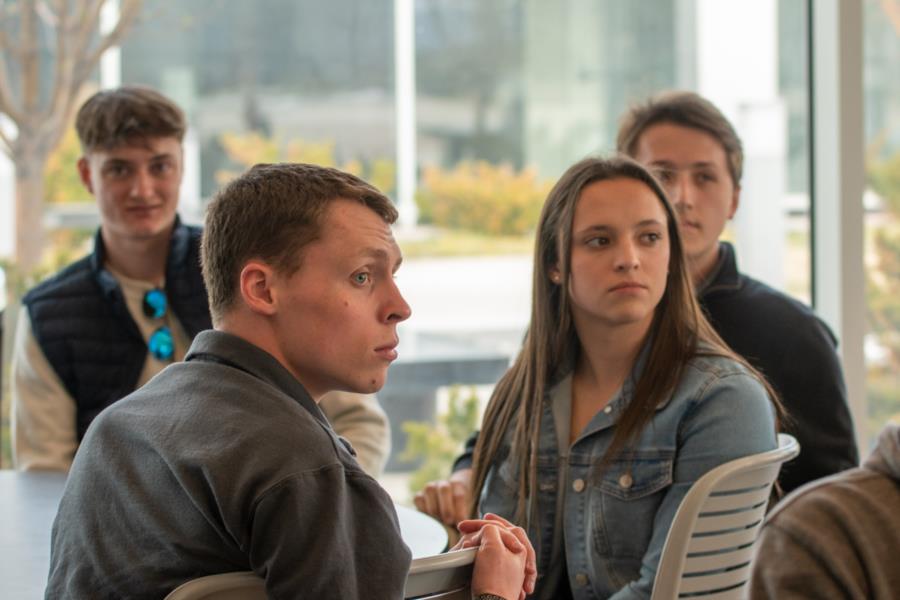 Appointee briefs offer a time for the incoming class to learn about what they can expect and how they can prepare and the best ways to succeed as a cadet. The appointees receive a direct appointment to USAFA, USAFA Preparatory School or a Falcon Scholarship to selected civilian colleges or preparatory schools around the country. They hear from admissions representatives, the USAFA Parent Liaison Team and an Association of Graduates (AOG) team member.
At the end of each appointee event, attendees will leave with a better sense and understanding of the Air Force Academy.
For more information about Air Force Academy admissions, visit academyadmissions.com
To view photos from the appointee brief events, go to Galleries > Academics > Academic Studies. Set your sort order from Oldest to Newest. Photos begin on page 29. You can also click the link below to access photos: