USAFA Falconry Team Prepares for Parents' Weekend
On top of a hill overlooking the athletic fields, sits a modest-looking blue and silver building. Inside this building, you will find the USAFA Falconry Team. It is the oldest cadet organization at USAFA.
The current team consists of 12 cadets and 10 falcons. The cadets meet at the same location every weekday to train and care for the falcons. The cadets receive assistance from an Officer in Charge (OIC) and veterinarians from Fort Carson and the Cheyenne Mountain Zoo.
The cadets have been hard at work prepping the falcons for parent's weekend in September. The falcons participate in jump and flying exercises. These exercises allow the birds to be in peak shape before they perform in front of large crowds.
The first bird to perform at a football game was Lucifer, handled by Cadet Kenneth S. Thom on October 20, 1956. Since 1958, the birds have routinely been displayed at football games.
On the current team, only four of the falcons perform. The remaining six are used for educational purposes. One of the goals of the USAFA Falconry Team is to spread awareness about birds of prey to children and young people.
If you would like to learn more about the USAFA Falconry Team, visit the USAFA Falconry webpage.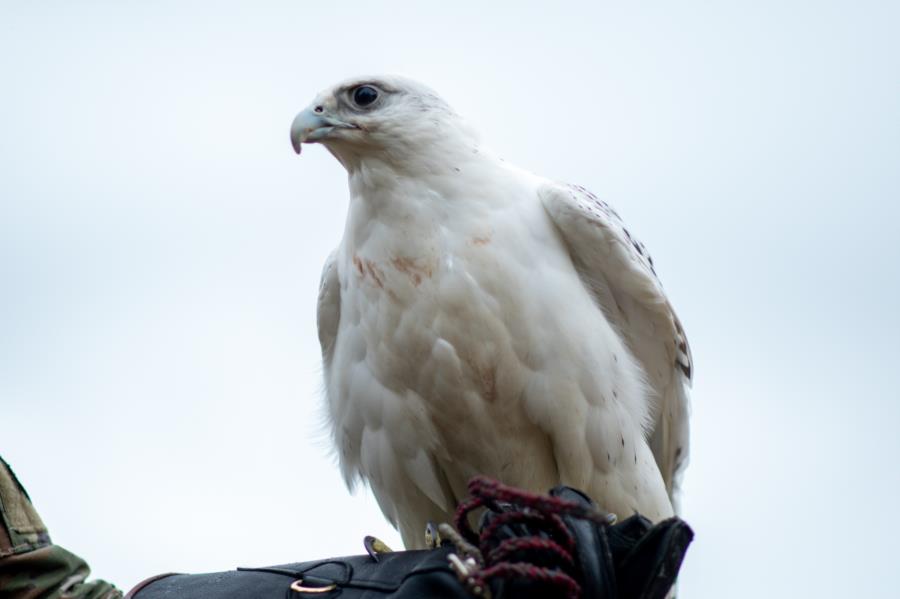 Please refer to this exclusive WebGuy behind-the-scenes footage for more information on the USAFA Falconry Team!
To view photos, go to GALLERIES > Extracurricular > Cadet Clubs. Photos begin on page 1.