Six Days Until Recognition!
C4C Clayton Kaufman and C4C Abraham Pezzutti arranged to have a live bull brought onto the Terrazzo as part of a spirit mission. Kaufman and Pezzutti are members of Squadron Six also known as Bull Six.
The ferocious black bull characterizes strength, courage, determination, perseverance and tenacity. The color red featured in the patch's background as well as the bull's eyes and horns add to the glory of the bull and symbolizes courage and vigor.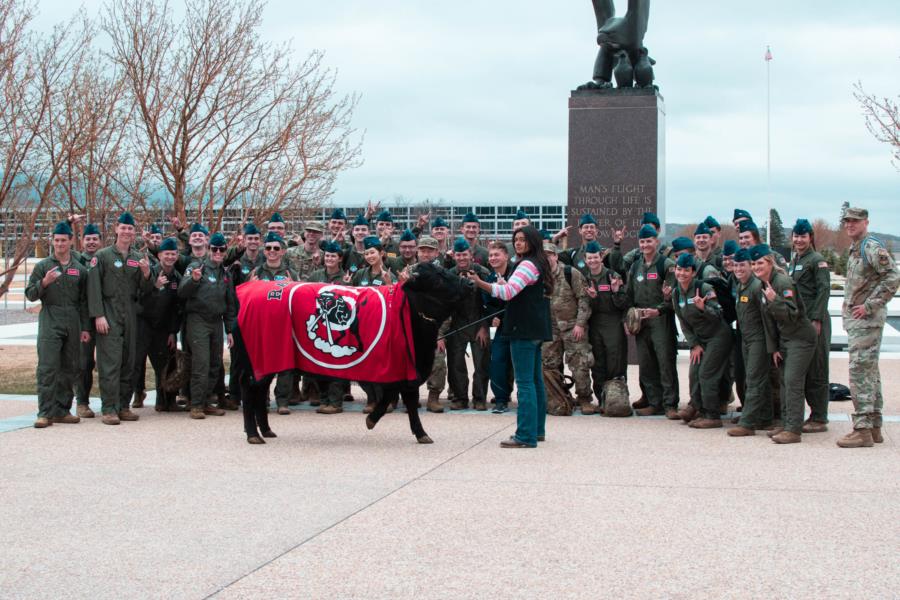 To view photos, go to Galleries > Military Training > Recognition. Photos begin on page 1. You can also click the link below to access photos: