Black History Month Dinner
The Black History Month Dinner is an annual event sponsored by the Way of Life Committee (WLC) Cadet club to celebrate the African American history, heritage, traditions, and contributions and the WLC invites this event to the entire USAFA community.
This year, the event served as the official base-wide celebration with the theme being "Excellence in All We Do: Reaching New Heights."
Before and during the dinner the guests in attendence had the pleasure of hearing poetry read from the Steel Script Club as well as several performances from the USAFA Gospel Choir.
C4C Manzi Masozera sang the National Anthem and C2C Colin Charles gave the guests a wonderful Invocation.
The speaker, Col (ret) Mark Dickerson, delivered an inspirational call to action to serve young people in underserved communities as a mechanism to mentor the potential next generation of airmen. Two original Tuskegee Airmen, Mr. Randolph Edwards & Mr. Franklin Macon, also attended the event.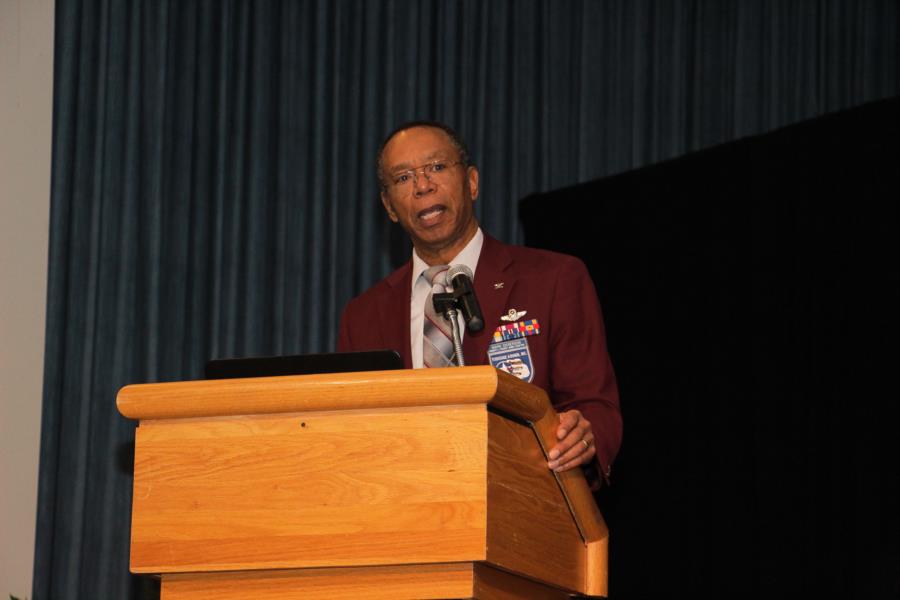 To view the rest of the pictures from the BHM Dinner go to; Galleries - Extracurricular - Cadet Life. Or click the link below.