Winter Wonderland
The Cadets got to bring out their creative side on Friday night during the Cadet Entertainment Winder Wonderland event with Stuff a Plush, License Plates, Cake Decorating and much much more!
Just about every month the the Cadet Entertainment group puts on an event for the Cadets, usually during Silver weekends when everyone is on base.
There was a ton of activities for all cadets to participate in starting out with the Cadets lining up to make stuffed animals. This seemed to be the highlight of their night, getting to choose and "stuff" their new animal friend just like Build-A-Bear.
Another events going on were decorating cakes, tote bags, t-shirts, and shorts. There was even a paper craft table where Cadets could make cards, color in pictures and just be creative!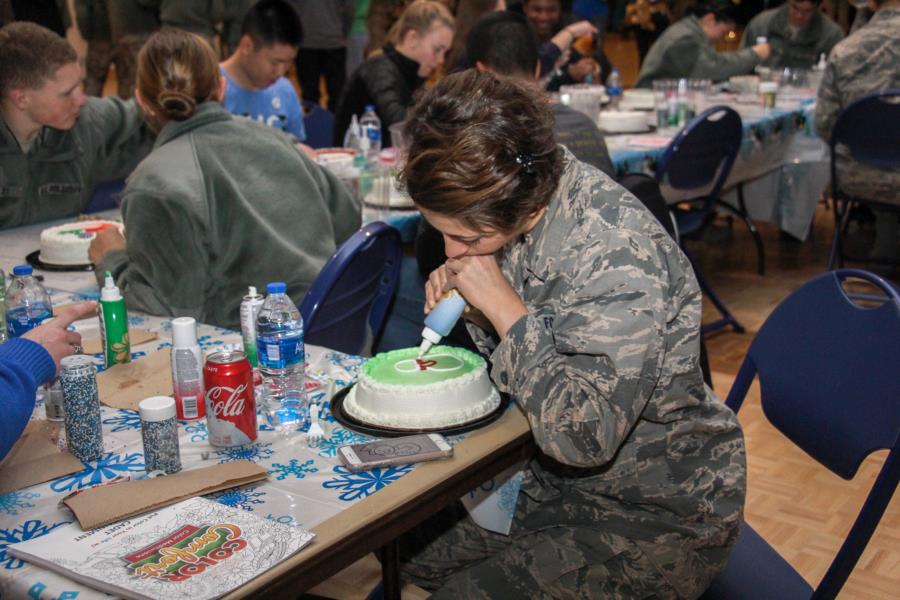 This event was a perfect way for cadets to relax and have a little fun before winter finals.
To view the rest of the pictures from the event go to; Galleries - Extracurricular - Cadet Life. Or click the link below.