Missouri & Southern Illinois Night
The 2nd ever Missouri & Southern Illinois Night was held last week. This was the last state night of the year. The inspiration for doing a Missouri/Illinois states night started when one of their 2019 cadet attended a Texas night in 2017, then convinced his Mom to cater a night for their Club, their first in 2018. That night was a success, so they repeated it again. They had 51 of their 56 cadets attend the event. They had 22 parents make the trip from the Metro St. Louis area to Colorado Springs.
They served beef brisket, 1200 toasted Ravioli, twice baked potato casserole, green beans, salad, 10 double sheets of gooey butter cake, Ted Drewes frozen custard and Ski soda. The toasted ravioli, gooey butter cake and ski soda are Metro St. Louis favorites.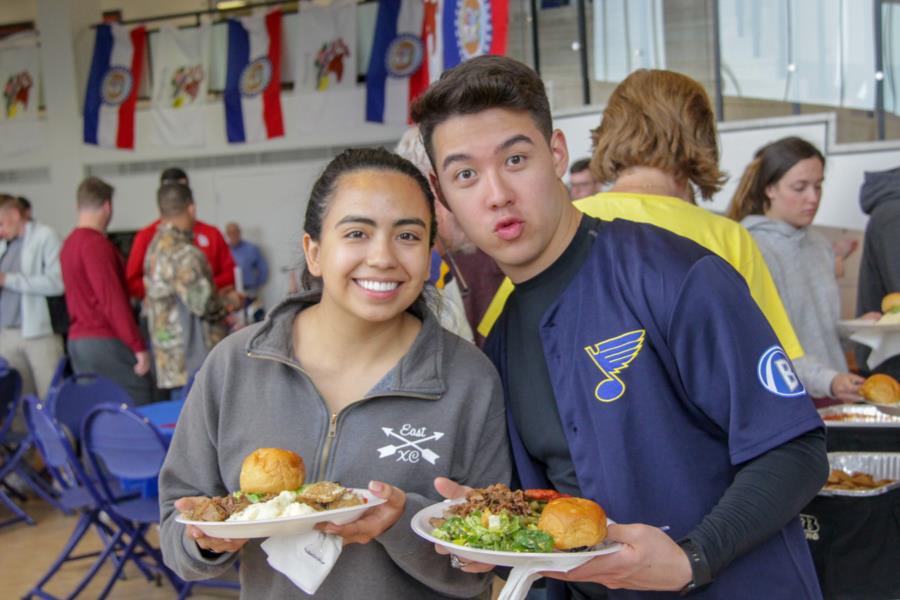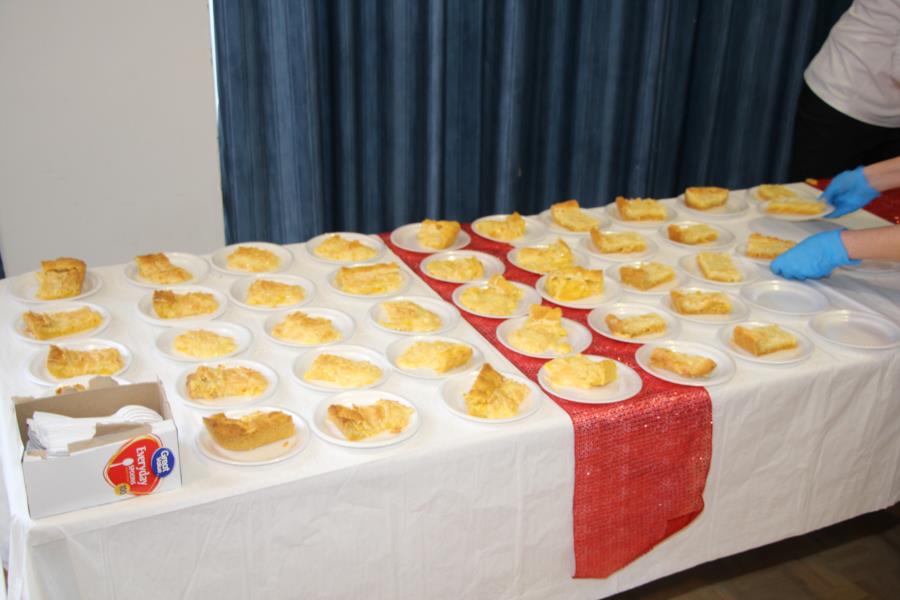 The list of sponsors included; B&B Bar-B-Que, Missouri Meerschaum Co., St. Louis Blues, St. Louis Cardinals and JenBarb Creations.
Gift and prizes included; Cardinals/Rockies tickets, Blues fleece blanket, AF fleece blanket, Blues autographed pucks, corn cob pipe/cigar boxes, Blues sweatshirts, Cardinal bobble heads, Missouri charm bracelet, Illinois charm bracelet, AF charm bracelet, Bluetooth speaker, coffee maker and multiple gift cases.
To view the photos from this event, go to, Galleries > Extracurricular > Special Events. Or click on the link below.
Missouri & Southern Illinois Night