Jacks Valley Makeup: Confidence/Obstacle/CATM Courses
This year, due to the uncertainty and unpredictable nature of how COVID-19 would affect the training environment, Jack's Valley make-up days were added to the end of the basic training schedule. These make-up days serve to allow for completion of training for those that were placed in quarantine, isolation, or faced unforeseen obstacles during BCT in direct response to the pandemic.
Confidence Course: The Confidence Course develops and assesses basic cadets' self-confidence and physical capabilities by guiding them, as individuals and teams, through a selected group of 15 obstacles which vary in height and difficulty. The course requires all basic cadets to demonstrate physical dexterity, teamwork, and cohesion to achieve successful outcomes.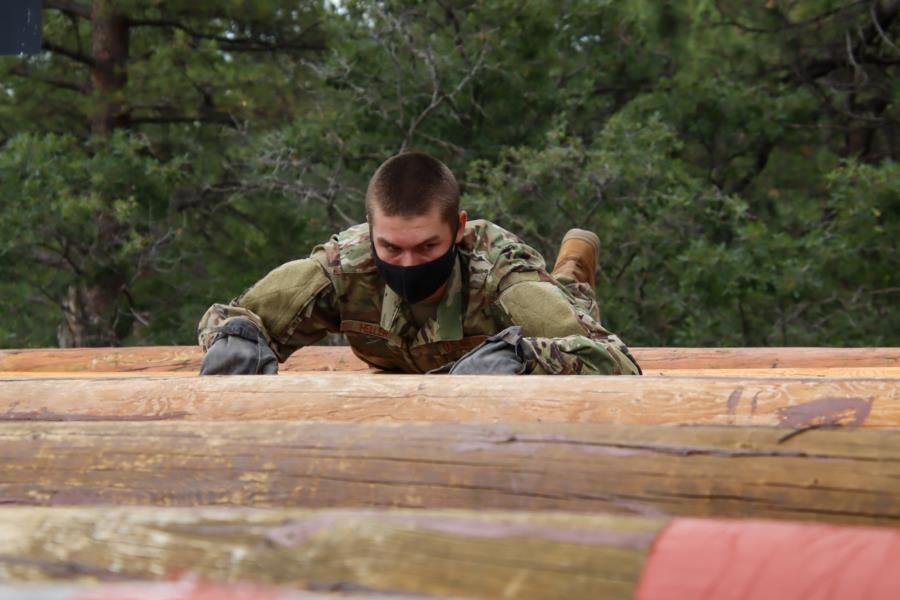 Obstacle Course: The Obstacle Course will teach and require basic cadets to negotiate 17 physically-challenging obstacles. It is designed to assess their physical fitness, agility, confidence and increase awareness of personal capabilities. The first time through the Obstacle Course is the orientation run. The second time through the Obstacle Course basic cadets are timed.
CATM (Combat Arms Training and Maintenance): The course trains basic cadets on the nomenclature, assembly/disassembly, and safe operation of the M-4 carbine rifle. Basic cadets fire the Air Force Qualification Course (AFQC). If basic cadets earn an expert rating for the M-4 AFQC, they will be authorized the wear of the USAF small arms expert ribbon.
To see the photos please head to: Classes / 2024 / BCT-2 / All