Class of 2024 Recognition Begins
Recognition for Class of 2024 has started! This evening the fourth-class cadets and their Firstie squadron leadership formed up on the Terrazzo to kick off Recognition. After formation squadrons marched down to the athletic fields for a series of rotations of high-intensity exercises. Fourth class cadets had their final K Test after the Athletic Field activities.
So what is Recognition? Recognition is a three-day event where fourth-class cadets (freshman) are "recognized" in the Cadet Wing as upper-class cadets. Upon completing Recognition, fourth class cadets earn the right to wear the Prop and Wings crest on their flight caps and are given more privileges and responsibilities here at the Academy. Other privileges earned are getting to wear civilian clothing while off-base and getting to walk across the Terrazzo instead of running on the white marble strips.
This (Recognition) is a vital and traditional step in the United States Air Force Academy experience. It is a ceremonial acknowledgment that the fourth-class has successfully met military training requirements and is prepared to continue the rigorous and rewarding Academy journey. – The United States Air Force Academy
We are heading to bed and we will be back bright and early tomorrow morning for tomorrow's events. Stay tuned as we continue our coverage of the Class of 2024 Recognition! Photos from this evenings Athletic Field activities will be posted tomorrow. WebGuy will do a Facebook post notifying viewers when the photos are up for viewing.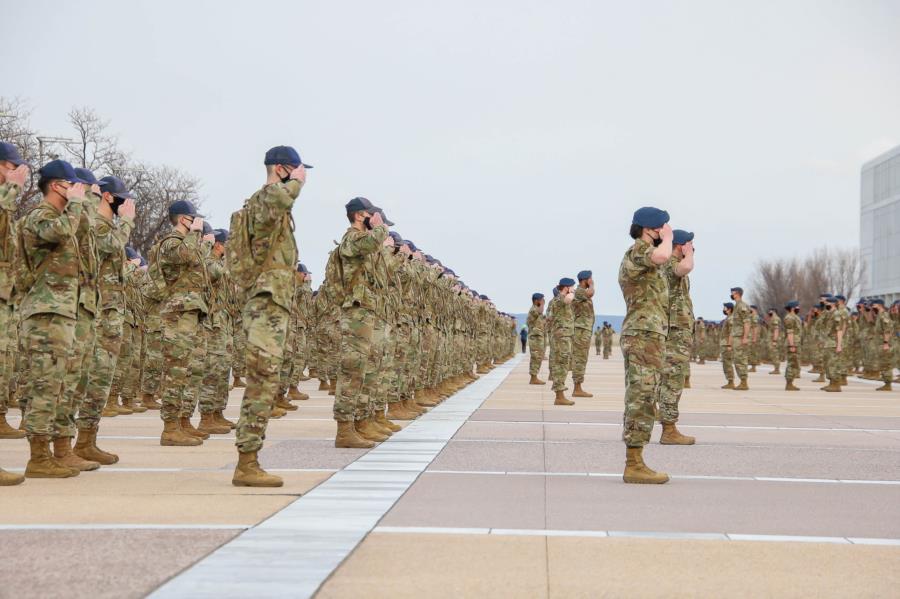 To view the rest of our coverage from today go to Classes > 2024 > Recognition. Or click the link below.