Cadet Store Aggressors, Barbarians, Flying Tigers and Hellcats
WebGuy had a photographer photographing each squadron and flight as they went through the store. All squadrons will have Cadet Store time and they are on the WebGuy schedule for coverage. While these aren't the most exciting photos, they will hopefully give you a glimpse of your basic cadet. And some of these photos will be the first ones you might see after their haircut on I-Day!
The Cadet Store is located in Vandenberg Hall (Dormitory) and is basically like a local convenience store. The basic supplies you would expect are there such as food, snacks, drinks, personal hygiene supplies, and clothing are available for all cadets. The Cadre make the most of any time the basic cadets are not actively doing anything. While waiting in the hallway to enter the Cadet Store, they are told to study the "Contrails" book.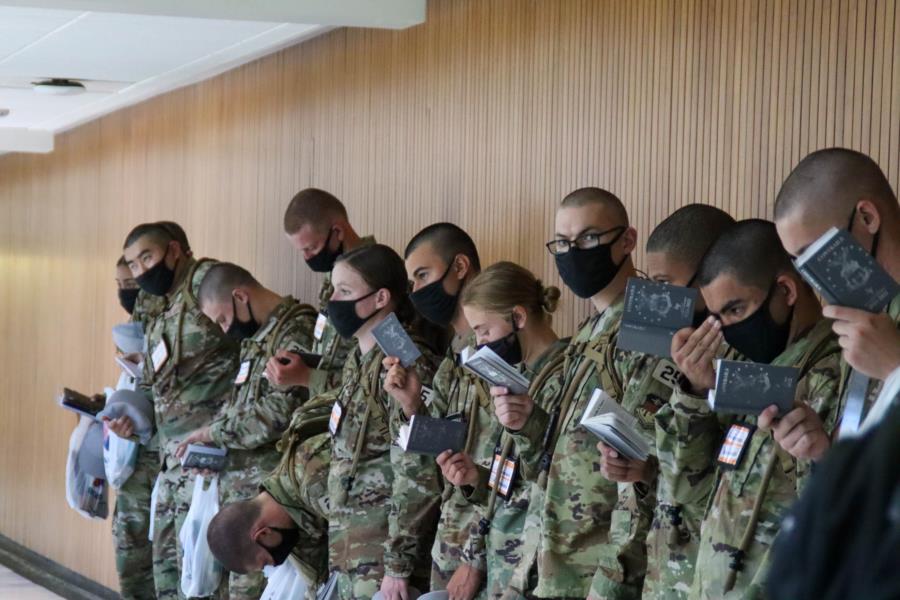 Basic cadets will have scheduled time to go to the Cadet Store with their flight to pick up some required items as well as personal items they will need throughout Basic Training.
To view photos from today's squadrons visiting the Cadet Store, go to CLASSES > 2025> BCT-1. Select and click on your squadron from the drop down menu. Once you are in the squadron album of your choice, set your photo order OLDEST to NEWEST at the top of the page. You can select your start page or click on the link below.
* The links below are set to take you to the correct page when Set Photo Order is set OLDEST to NEWEST.
Cadet Store Aggressors pgs. 13-22 Aggressors
Cadet Store Barbarians pgs. 1-10 Barbarians
Cadet Store Flying Tigers pgs. 1-10 Flying Tigers
Cadet Store Hellcats pgs 1-11 Hellcats