Commandant's Training Day
The Cadet Wing took classes off on Friday to participate in the Commandant's Training Day. The purpose of the day was to promote the Commander's intent to develop cadets' character by promoting an environment of dignity and respect. The cadets went to different training exercises, ranging from focus sessions on overall respect, religious respect, sexual assault prevention response training, Class of 2023 Commissioning Education, Character & Leadership training, and Innovation training.
We were able to take photos of The Full Spectrum Readiness Training Exercise on the Terrazzo. This event was for the class of 2022 and 2023 cadets along with selected standing evaluation assessors and squadron leadership. The training consisted of a four-hour assessment focused on fourth class cadets' performance of academic year sub skills in Tactical Combat Casual Care (TCCC), Chemical, Biological, Radiological and Nuclear Defense (CBRN) and Land Navigation.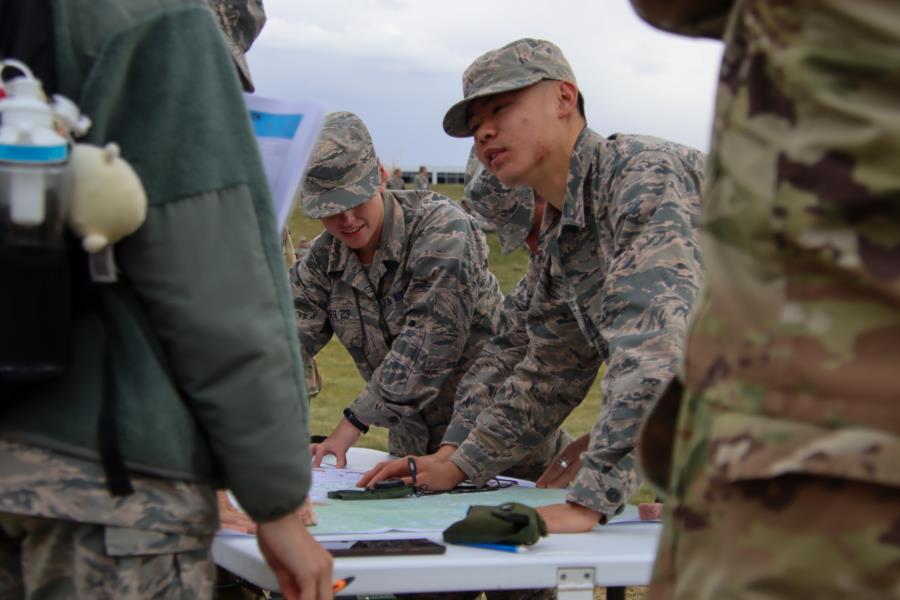 To view the photos of the Full Spectrum Readiness Training Exercise, go to, Galleries > Military Training > Cadet Wing Military Training or click the link below.