Fall AFT Squadrons 6-10
Yesterday evening was warm and hazy with a brisk breeze when Squadrons 6-10 took the Fall AFT at the athletic fields making for good running conditions. This year the Fall AFT will be spread out over 8 days (2 weeks Mon.-Thur.) with 5 squadrons going each day. The order will not be numeric so check back to see which squadrons went and which squadrons will be going the next day. Next up for tomorrow will be Squadrons 26-30.
For most of the 1st Degrees, this should be their last AFT at USAFA.
Due to covid-19 restriction, most photos will be individual shots. The good news is that most did not wear a mask during their run so it will be easier to find your cadet. However, each run was a mix of squadrons so we could not separate by individual squadrons and we had 2 photographers shooting the event. Each cadet went back and forth twice on the course to complete the AFT.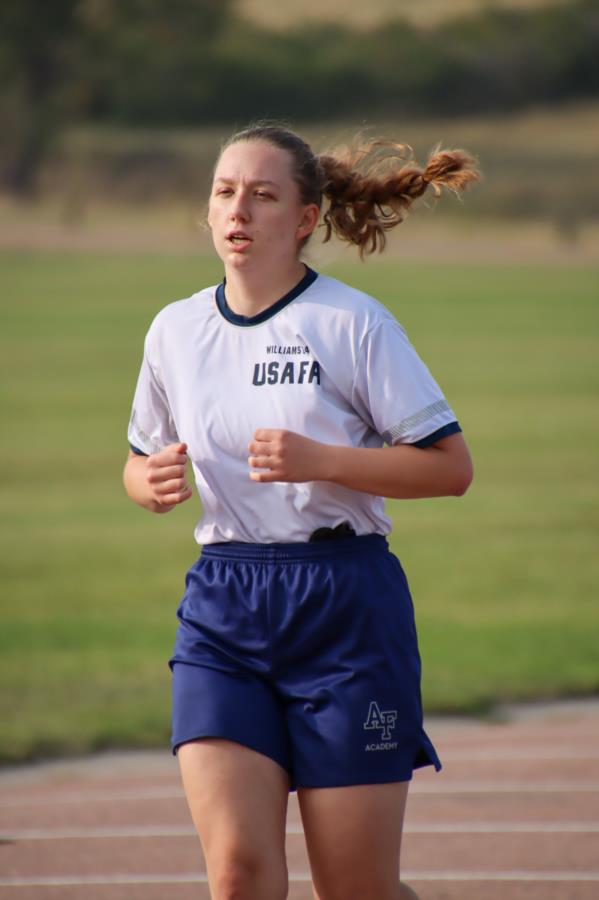 The AFT (Aerobic Fitness Test) was outside on the road north of the Cadet Gymnasium. The test is a 1.5-mile run, which for this course was twice up and back. All four classes take the AFT.
The AFT is scored as follows:
Event

Men

Women

Mean

Max

Mean

Max

1.5-Mile Run

11:15

7:45

13:31

8:55
If you are looking at photos from the most current squadrons they will be the newest photos when SORTING FROM NEWEST TO OLDEST in, GALLERIES > MILITARY TRAINING > PFT/AFT.
If you are looking for them later then on the posting day, SORT FROM OLDEST TO NEWEST and photos start on page 72.