Commandant's Quarterly Update
General Goodwin's AOG Update focused this time around on Preparing for the Future and Cadets in Action.
Her Main point was that "The Clock Never Stops On Your Legacy." She encouraged everyone to make a difference at their Academy.
On the topic of Codifying Processes, she made the point of making an easy transition to new leadership, mainly her replacement Brig Gen. Michele Edmonson.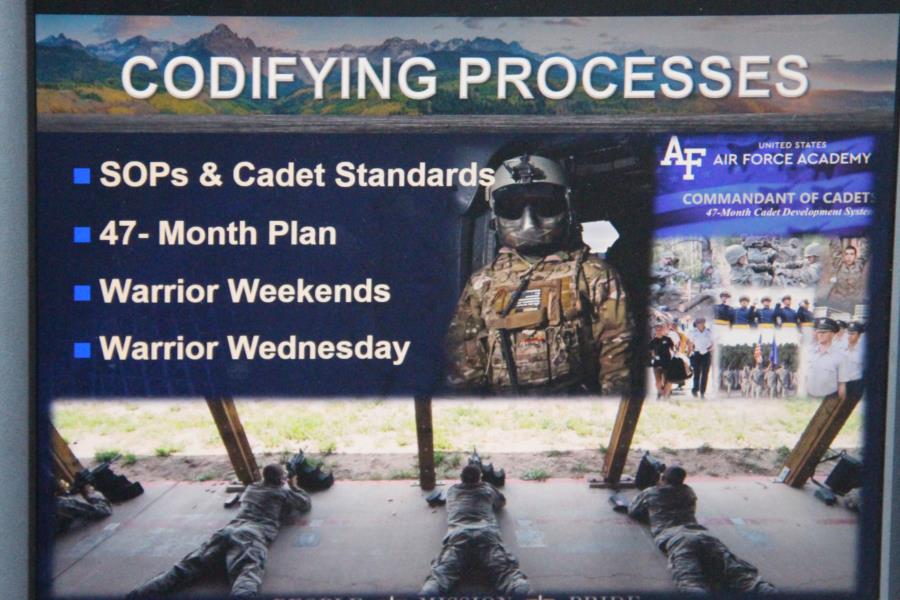 She also emphasized the Satellite and Drone Programs at USAFA and how important they are to the future of the Air Force.
General Goodwin wanted to highlight some of the cadets in action, who made a difference outside of USAFA.
Some of the AFSC numbers that she gave to the audience were the 537 pilot slots, 33 for Space, 56 in Cyber, 23 engineering and 20 operational research. Over 60% of 2019 were given rated jobs.
She spoke about the importance of the Leadership Dinners and how they were of value, especially for the First Class Cadets. She also invited the Graduates to a dinner in the near future.
The update ended with a Q & A session.
To view the rest of the pictures of our coverage, go to Galleries > Military Training > Character and Leadership Development. Or click the link below.