2020 Run to the Crest
Today the Class of 2020 officially became the senior class at USAFA and "ran to the crest".
After the parade concluded, the rest of the Cadet Wing returned to the Tzo. During the Graduation Parade, the Class Crests at the Class Wall were switched, placing 2019's Class Crest to the left to show their departure from the Cadet Wing and put 2020's Class Crest in it's place to show the new seniors of USAFA. As the Class of 2020 passed the Class Wall, the Cadets ran up to their newly placed Class Crest as a celebration for becoming Firsties!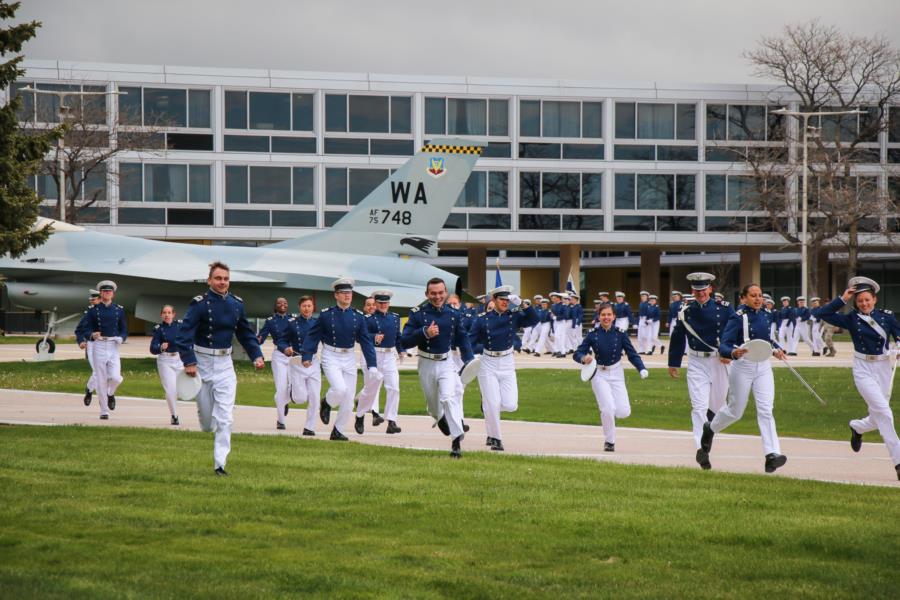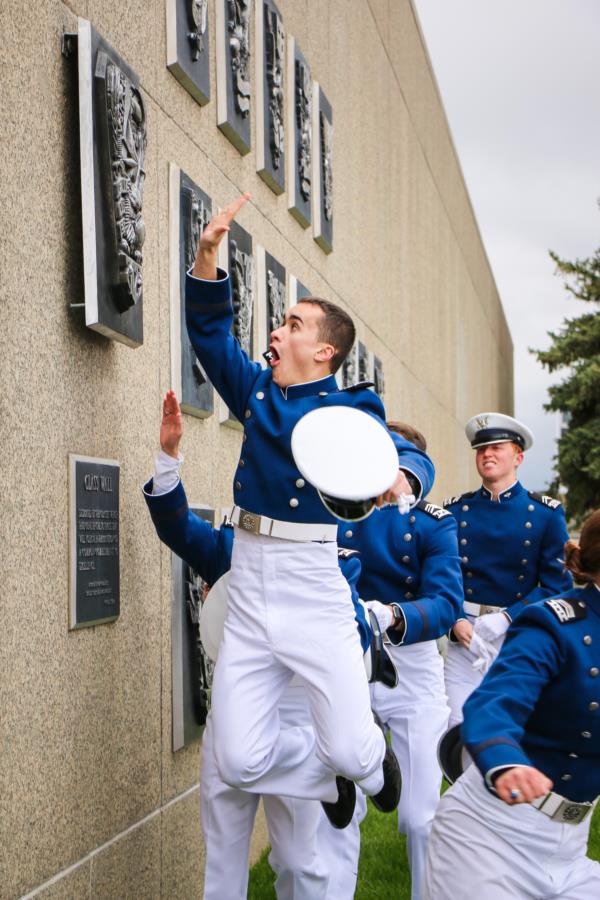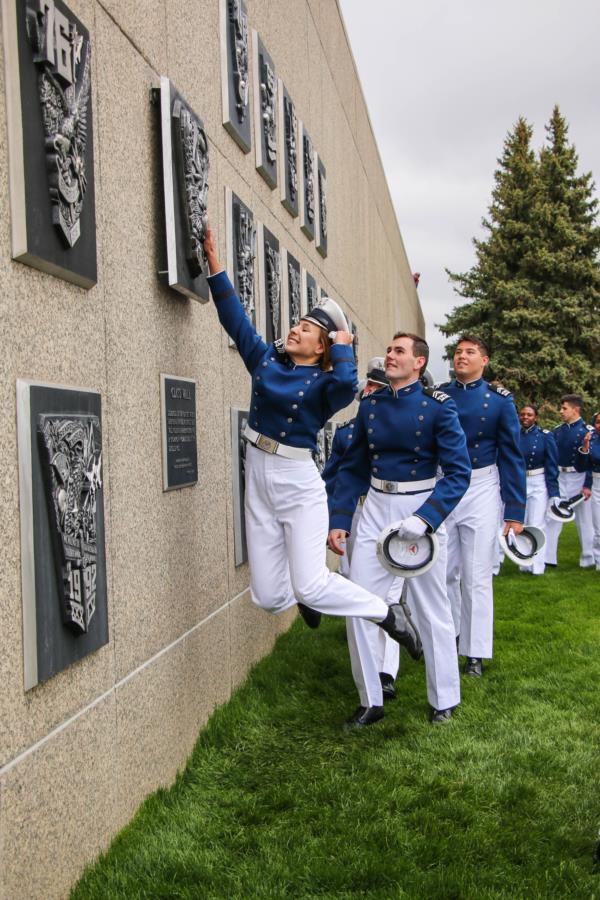 Pictured below is the Artist for 2020's Class Crest! Nice job Cadet Wilson!

To view the rest of the Run to the Crest photos go to Classes > 2020 > Graduation Week. Or click the link below.