Spring AFT, Final Day Group 1 (Squadrons 1-10) and partial Group 4
The last group, Group 1 took the AFT (Aerobic Fitness Test) on a cool Wednesday evening. Joining this group were cadets from Group 4 who were rained out on the previous day.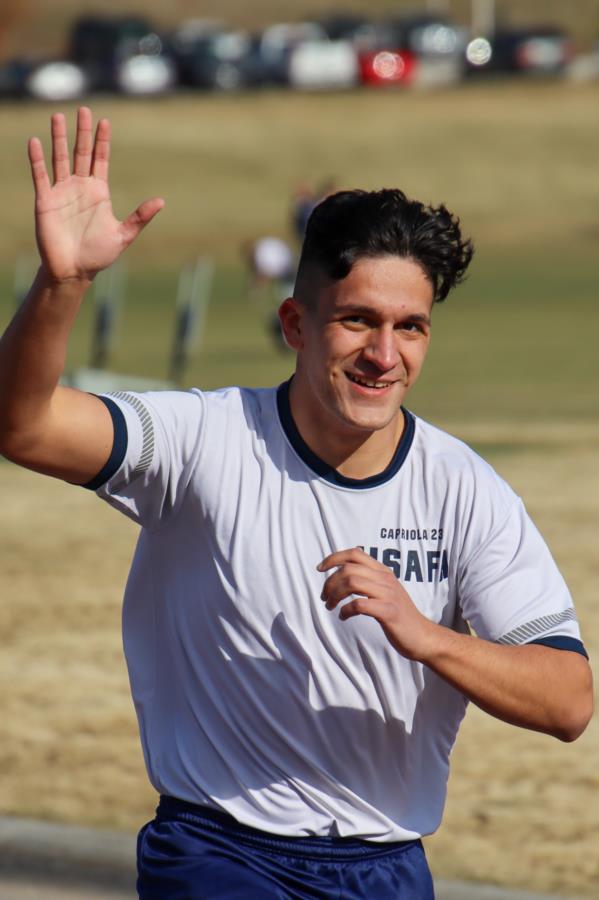 The AFT (Aerobic Fitness Test) was outside on the road north of the Cadet Gymnasium. The test is a 1.5-mile run, which for this course was twice up and back.
The AFT is scored as follows:
Event

Men

Women

Mean

Max

Mean

Max

1.5-Mile Run

11:15

7:45

13:31

8:55
To view Wednesday's (4/7/21) photos, go to GALLERIES > MILITARY TRAINING > PFT/AFT, When sorting OLDEST to NEWEST, pages will be 1351-1380 or click the link below.