USAFA vs Lafayette
It was a great day for Falcon Football this past Saturday. Falcon Stadium was filled with parents, families and friends this past Saturday for Parent's Weekend and the season opener against Lafayette.
Spectators were treated to the Wings of Blue jumping into the stadium and a 3-ship F-16 Flyover prior to the start of the game. Throughout the action packed game, the cheerleaders, dance team, and band kept the fans cheering and making some noise for the Falcon Football team! And of course there was the Falcon flying demonstration put on by the Falconry Club at half time.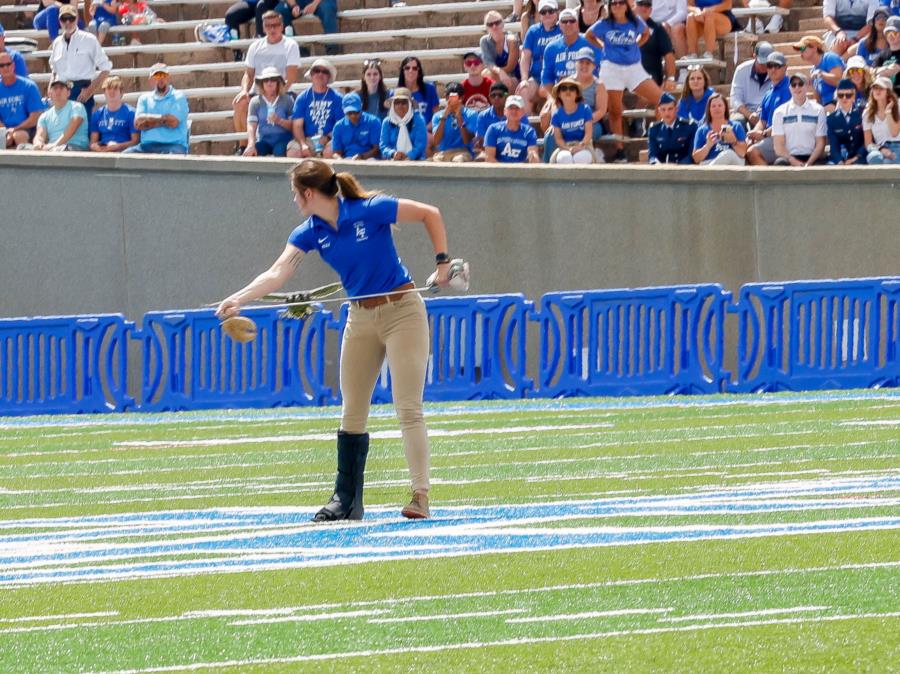 And of course it wouldn't be the same without the entire Cadet Wing!
The Falcons beating Lafayette 35-14 topped off a wonderful day at USAFA! Go Falcons! To find out more about the game you can click on the link below for the official USAFA Football page.
For WebGuy photos of the game, cheerleaders, dance team, band, and cadets in the stands, go to GALLERIES > Public Gallery. Set photo order OLDEST to NEWEST. Select your start page or click on a link below.
***Photo Order must be set OLDEST to NEWEST for the links below to take you to the correct start page.
Football Game pgs. 1534-1552 Game
Cheerleaders/Band? Dance team etc pgs. 1552-1569 Cheerleaders/Band
Cadets pgs.1569-1597 Cadets