Affinity Club Social
The Affinity Clubs got together on Tuesday night and had their 2nd Annual Social. They have this social as a way to celeberate and promote diversity and inclusion while hoping to teach other Cadets about each of the Affinity Clubs that are available here at USAFA.
The Affinity Clubs include; Freethinkers, Pacific Rim, Native American Heritage, Korean American, Hispanic/Latino, Spectrum and the Way of Life.
Cadets had the opportunity to sample different ethnic foods and enjoy music while learning about the different cultures from the Cadets and Staff involved in each of these Clubs.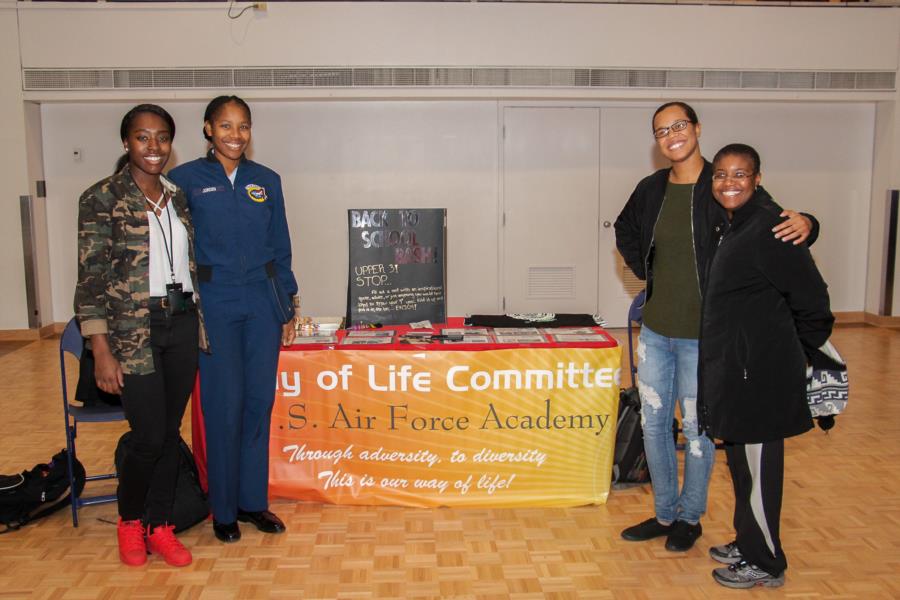 To view the rest of the pictures from the Affinity Club Social go to; Galleries - Extracurricular - Cadet Clubs. Or click the link below.