Parade Practice
Good Morning Families,
Sorry for the lack of a blog entry yesterday. I was busy with the Prep School BMT Graduation events. If you are curious to see photos from the Prep School, you are welcome to check out the Prep Blog & Galleries.
It's is a beautiful Sunday morning here today, but yesterday morning was anything but. It was foggy and cool for the Acceptance Parade practice. That didn't seem to dampen the spirits of the Basics or Cadre as the photos below will attest.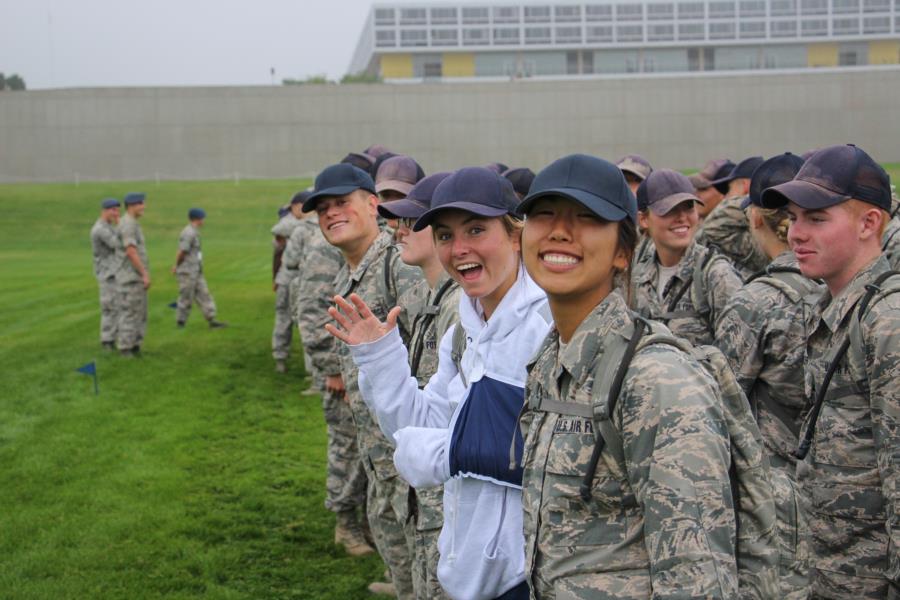 They did get to the task at hand, however which was to learn the parade procedures you will see on Tuesday.
As I said in my Friday blog, today and tomorrow are filled with briefings to get them ready for the academic year. As for us here at WebGuy, we are starting our transition to the academic year as well. We will of course be out in force for the Acceptance Day activities and will gear up again for Parent's Weekend coverage, but our year round coverage is geared for the pace and activities of the entire year. After Acceptance Day, the first major AY (Academic Year) event will be the Commitment Dinner for the Class of 2017. More on that and what to expect from our coverage right after A-Day.
We are looking forward to Tuesday as much as you are and we hope to say Hello to many of you who make the trip out here. Until then, enjoy your Sunday!