Bluebards Perform Disney's 'Beauty and the Beast'
The Bluebards Cadet Theatre Troupe presented Disney's Beauty and the Beast. Adapted from the beloved 1991 animated film, this stage musical debuted on Broadway in 1994 and played over 5,000 performances.
Beauty and the Beast features an award-winning musical score, highlighted by such beloved songs as "Be Our Guest," "Gaston," and the poignant title number. The cast includes nearly fifty cadet performers and sixteen members of the class of 2023.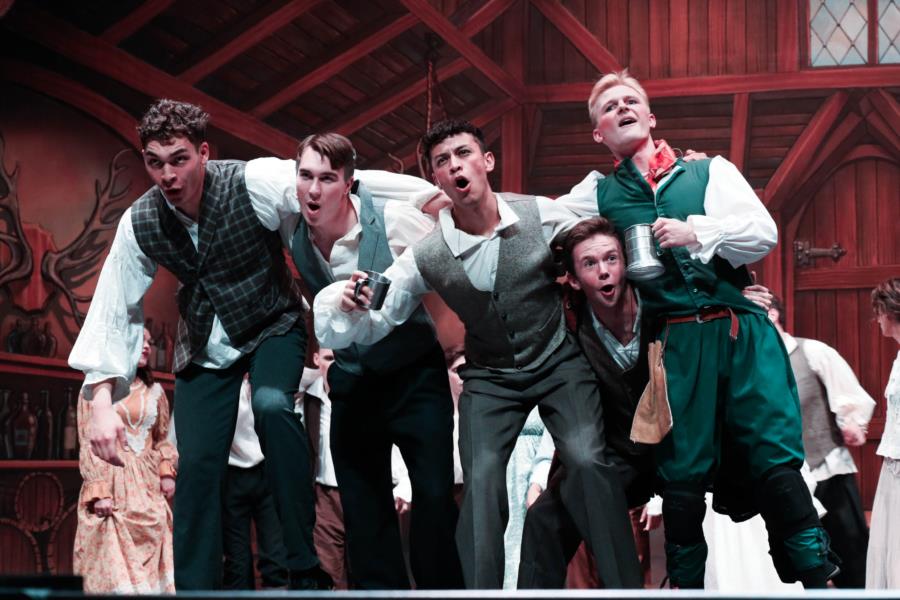 Bluebards produces 2-3 theatrical performances per year for the USAFA community at the Arnold Hall Theater. These performances are free to the public and are planned, directed and performed by cadets in their off-duty hours.
The Bluebards organization is primarily run by a board of cadets elected from the club at large. This board, led by an elected president, is responsible for selecting the shows for the year and handling the logistics required for the production of those shows. The club is then overseen by an Officer-in-Charge (OIC), who is a staff member of the Air Force Academy. The OIC is responsible for mentoring cadets and carrying out administrative functions for the organization.
To view photos, go to Galleries > Extracurricular > Cadet Clubs. Set your sort order from Oldest to Newest. Photos begin on page 19. You can also click the link below to access photos: