PT at 7,258 feet above sea level is no joke!
Another round of high altitude physical training and the Basics were out again giving it their all! They all rotated to a new station either at the athletic fields, outdoor basketball courts, the indoor track at the Field House or the HAC.
Each squad has a different daily schedule. For this PT session the Barbarians were doing another activity and were not scheduled for PT. Each squad has its own schedule each day.
Today's PT and where to find your squad.
Outdoor Basketball Courts -Demons
Indoor Track at the Field House -Aggressors
HAC (Holaday Athletic Center) -Cobras
Lower Athletic Field -Guts & Hellcats
Upper Athletic Field- Executioners & Flying Tigers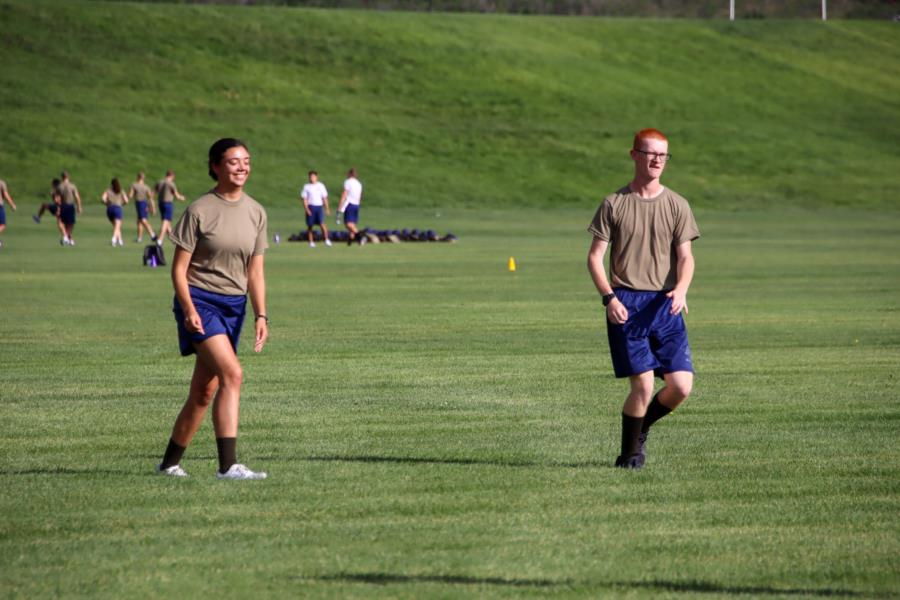 For Demons, Agressors and Cobras. Go to Classes > 2024 > BCT1 and drag down to the squad, each one of these squads were in their own area, which allowed us to seperate.
https://www.usafawebguy.com/Class/2024
Here is where to find the other squads. Go to Classes > 2024 >BCT 1 and select All. Please make sure you select your sort to oldest to newest so you are on the page that you want to start.
Guts & Hellcats BCT 1 pg 231
Executioners & Flying Tigers. BCT 1 pg 210