Summer UAS (Unmanned Aerial Systems) Program
Purpose and Vision for UAS (RPA Program.) The staff is geared towards educating and motivating cadets towards a career as a rated officer.
Create Airmen. Build cadet experience about airpower. Cultivate air mindedness, the profession of arms, discipline, and the ability to apply doctrine and technology to impose desired effects in the battlespace.
Leverage SUAS and the AOC environment to build synergy between Cadet Wing training activities & Dean of Faculty Education and Research. Promote the essence of Airman culture.
Create an open architecture AOC/Battle Lab environment that will attract research activities and financial support.
Safe and fully AFI-compliant SUAS ops at USAFA.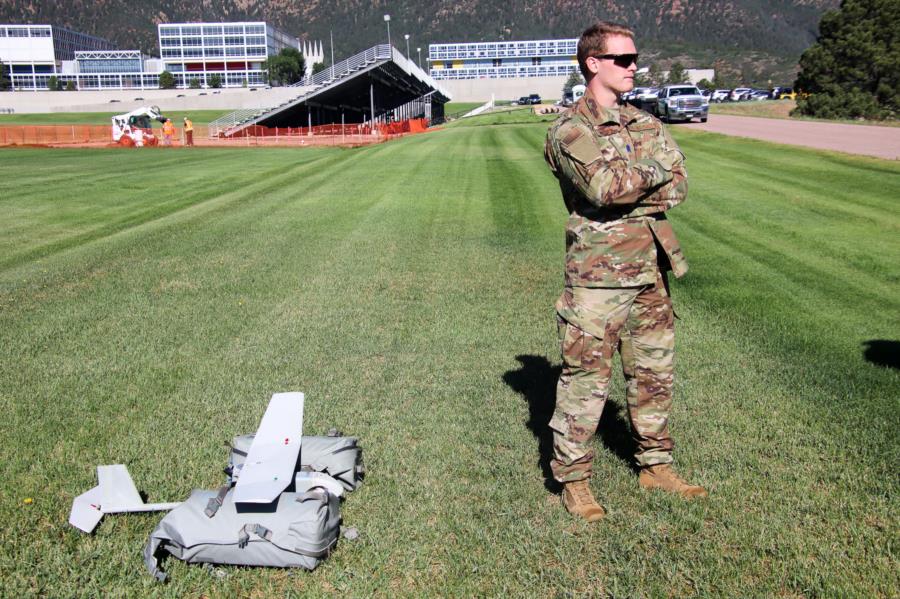 To view the photos, go to Galleries > Airmanship > Unmanned Aircraft Systems or click the link below.