USAFA Parent's Weekend 2018
Hey WebFamilies!
It's Saturday afternoon, hopefully by now you have made dinner plans off base somewhere and most importantly enjoying your well deserved and much needed family time. Many of you will likely not be reading this until you've return home in the next few days. Wherever you may be, from the WebGuy Team we hope that you all had wonderful time. For those of you who may not have been able to make the trip to Colorado, we hope you were able to connect with your cadet if only by phone.
There are already plenty photos from Parents Weekend up on the various social media sites. The WebGuy Team was out as well and all of our photos from the Friday's and Saturday's events are now up in the Parents Weekend gallery under Extracurricular. If you were at an event over the weekend that we weren't able to get to and have some good photos you would like to share just contact us at (webguy@aogusafa.org) and we will make arrangements for you to send them to us. That is also true throughout the year. Many of our sports teams and some clubs travel throughout the country to events. If you are there and want to help us with local coverage, you all have the opportunity to be part of the WebGuy Team.
Enjoy the highlights from our glimpse into Parent's Weekend!
Before the Parade began yesterday morning, families enjoyed a show by the different Airmanship programs, the Sabre Drill Team, and the Falconry Team!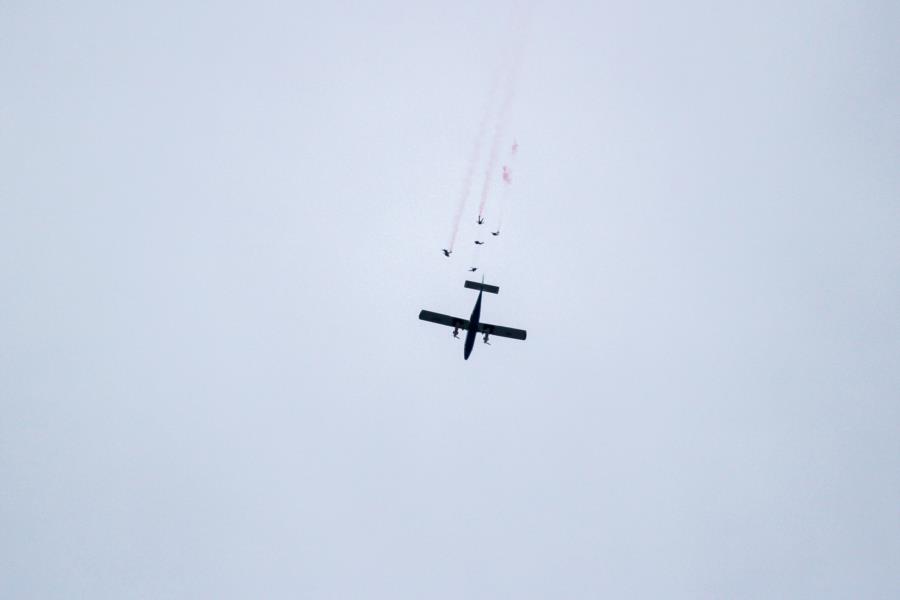 After the Cadet Wing marched onto Stillman Field, everyone was treated with a flyover by 3 F-16's!
After the conclusion of the parade we stopped by Fairchild during the Academic Open House.
In the afternoon on Friday we caught a glimpse of the CCLD Tour in Polaris Hall, the Airfield Open House down at the 94th Flying Training Squadron, and the Athletics Open House in the Cadet Gym.
This morning prior to the Football game, we went around catching glimpses of the Tailgates. Great job to the Air Force Falcons who won 38-0 against Stony Brook University!
We hope you all have a wonderful rest of your weekend.
From all of us on the WebGuy Team, we just want you to know how much we appreciate your support.
To view the rest of the pictures from our glimpse into this year's Parents Weekend go to, Galleries - Extracurricular - Parent's Weekend. Or click the link below. We also suggest viewing the Gallery in "Oldest to Newest" to see the pictures in chronological order.
Pictures from the Parade start on Page 1.
Pictures from the Academic Open House start on Page 36.
Pictures from the Airfield Open House start on page 39.
Pictures from the CCLD Tour start on page 42.
Pictures from the Athletics Open House start on page 47.
Pictures from the Tailgate start on page 49.