Firstie Departure 101 Part 2
The second evening was postponed due to weather and was held yesterday evening. Firstie Departure 101 was held to show that the Association of Graduates cares about every graduate entering the Long Blue Line and that they are here for them throughout and after their careers.
The theme for this event was "Travel". When the firsties showed up they were greeted at the "ticket counter". Upon arrival they received their passport, a pen, a map and their document envelope. They were then briefed about the purpose of the evening and told to enjoy themselves and stay as long as they had time. The firsties then went to each station to collect a document and stamp to prove that they had stopped at that destination.
Destinations were:
Vance AFB - Housing- here the Firstie will collect information on base or off base housing suggestions.
Lackland AFB - Finance- how to choose a military retirement and other financial advise.
Eglin AFB - Cooking Station- Christine McKone demonstrates easy recipes to make
USAFA - AOG- Karina Ross and MJ Kellenbence '80 shared information about Chapters, SACC and Ring Care
Keesler AFB - YA Ambassador Program- Devin Bertelsen shares the importance of becoming a Young Ambassador and being an involved Young Alumni
Luke AFB - Meet a Young Alumni- In the Library we will have local or zoomed in Young Alumni ready to do Q&A
Andrews AFB – Endowment Table, the importance of giving back.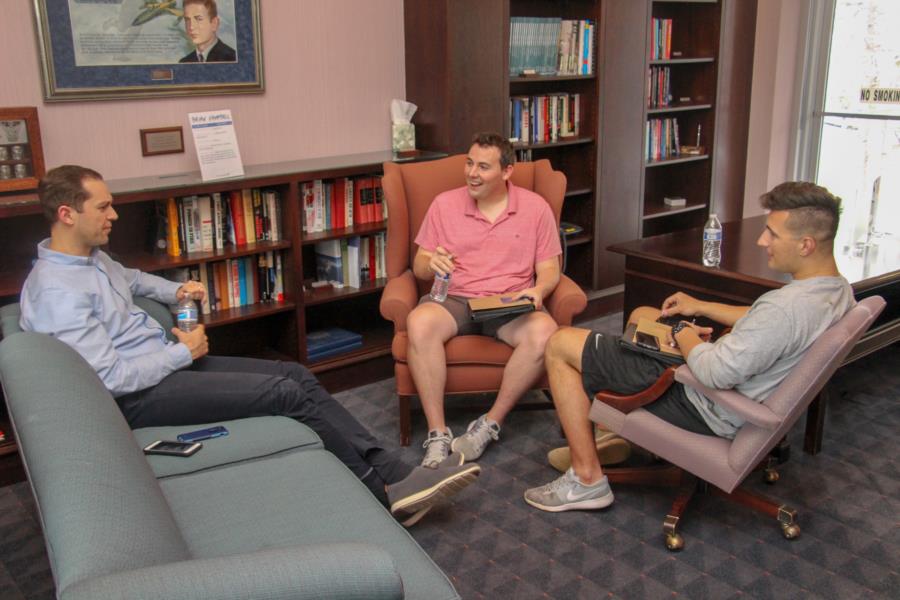 Once they had stopped at all destinations, they finished at the "Customs" table. There they turned in their passport. Each received a USAFA 2019 window cling, a ticket for a meal at one of 3 food trucks and were entered in a drawing for a chance to win one of numerous prizes including a set of Bose noise cancelling headphones.
This night was not the end of the event, the AOG plans on doing follow ups with those from 2019 that came. Near graduation they will be welcoming as new official members upon graduation to the Long Blue Line. Thirty days before their assignments or sooner the AOG will reach out with the information about their base, along with a helpful checklist of to-do's before or upon their arrival to their first assignment. Around their report time the AOG will send an email welcoming them to the area and letting them know that they can use the AOG for a resource to gather information and assistance.
The AOG would like to thank the Class of 2019 for helping make the event successful and providing feedback to make the event better for classes to come!
To view all the pictures from the event go to Galleries > Extracurricular > Special Events or click the link below.