2018 Polaris Idol
This weekend the Academy had their annual Polaris Idol in Arnold Hall. So many talented cadets participated! It was amazing to see the cadets show off their talents, voices, and dance moves.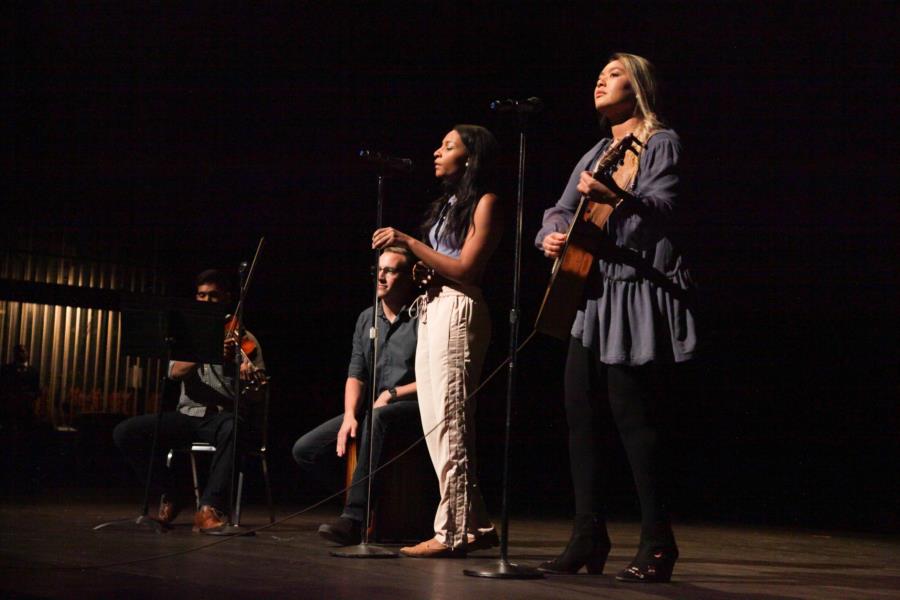 The first act of the night was Nikki Rozz and the Garden, the group performed an original song written for one of the member's late grandma. It was a beautiful song with so much meaning behind the words.
Couple performs Alicia Keys - If I Ain't Got You, and we believed every word she sang!
Singer and pianist, Cadet Tory Mather entertained the crowd with a medley of music!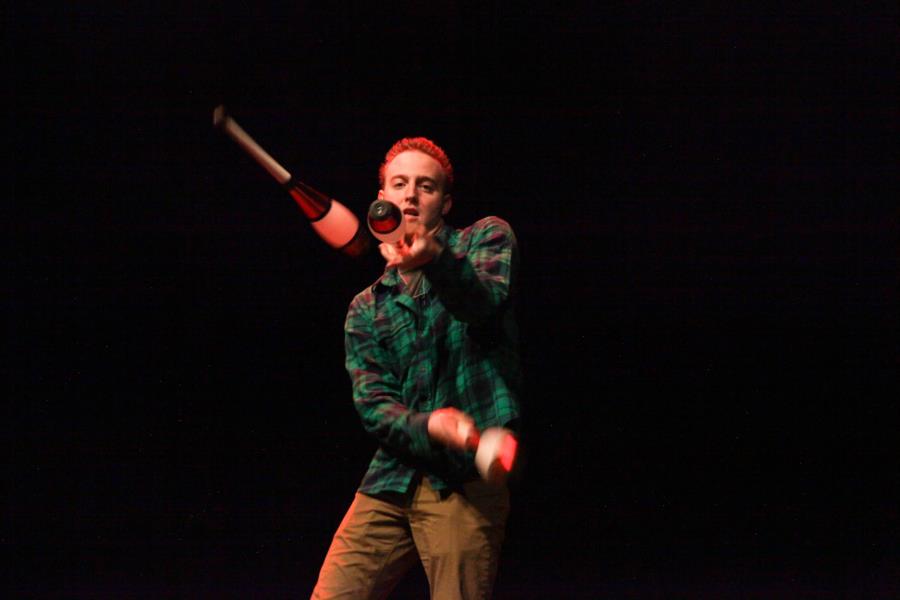 Cadet Kooper Hackmann, both unicycle and juggled for the crowd, which is more of a workout than we know.
Cadet Rose Bruns, soothed our ears with her sweet voice and ukulele.
No Strings Attached made us all feel like children again with their medley of Disney classics on the saxophones!
Cadet Juan Duque and Andrea Hilario impressed us with their fast feet and dance moves.
Duo performed the song "Never Enough" from the movie The Greatest Showman and even though we have never seen the movie, the performance definitely made us want to watch it.
Cadet Kaleb Naylor impressed us all with his guitar skills and voice.
Cadet Bradley Kim gave us all the "feels" with his performance of Daughter – Youth.
Smooth Talker and Pianist, Cadet Jedd Lebrilla dedicated his performance to the Judo club "We may be fighters but we will never throw your heart away."
Duo performed the emotional song See You Again by Wiz Khalifa.
Cadet Kooper Hackmann is a man of many talents, not only can he juggle and unicycle…he plays piano!
Pacific Rim performs Twenty One Pilots - House of Gold and made us all want to be on a beach.
Cadet Todd Campo, aka the next Michael Bublé takes us back in time singing Frank Sinatra - Fly Me to the Moon.
Cadet Sam Lee makes violins cool again! As a fellow violist he rocked it.
Group performs awesome acoustic version of Calum Scott - Dancing On My Own.
Coming into third place, Cadet Riley Jean and Joseph Canoy
Second place was Pacific Rim Ukulele Cub (Cadet Gail Muggill, Jared Mata'itusi, Jack Romney, and Daniel Willett)
Coming in first place is Cadet Samuel Lee on the violin!
Below are videos of all the performances provide by C1C Kat Stutesman. Thanks C1C Stutesman!
To view the rest of the pictures from Polaris Idol go to: Galleries > Extracurricular > Cadet Life. Or click the link below.