Cadets at Home Update
Another week of most of the cadets staying at home for their own wellbeing. As we get closer to a possible return to USAFA, we want to thank you for sharing your photos of your cadets. As you can see from the photos below, the cadets have come up with many ways to keep themselves occupied.
Getting some rest with his best buddy.
A cadet decided to turn his outdoor-adventure Outback from black to "Colorado Green". Their garage was turned into a temporary paint booth! Never a dull moment!
Their "farm" consists of two goats, assorted dogs and a cat, but chickens are coming as soon as the barn is complete. AK plays with the goats during study breaks. Pictured here is Princess Leia.
Volunteer firefighter - a late night cutting trees off houses from straight line winds.
Pilot - Flying over the highest point in Arkansas...Mt. Magazine.
After classes end for the day, you can find this cadet in the kitchen working with her sourdough starter "Sebastian" to turn out cinnamon rolls, loaves of bread, pizzas and more!
Denim Day piano practice.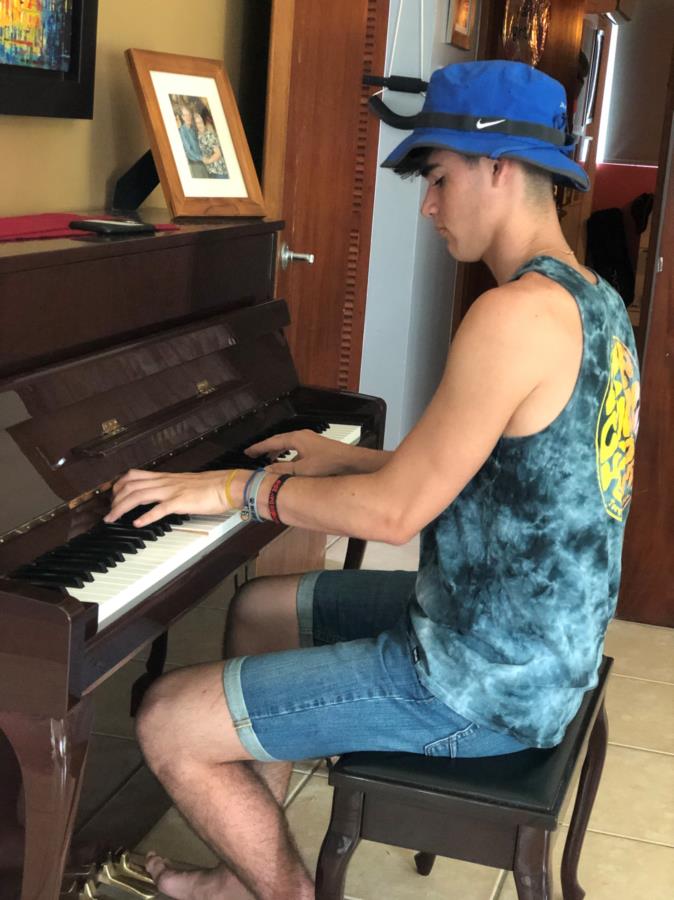 Muddin' and playing with baby gators. Happy FL cadet! C2C Michael Garofalo
Cadet Daniel Anand (2023) gives his older brother and recent graduate 2nd Lt. Joseph Anand (2020) a haircut at their home in Akron, Ohio.
A 21er and 22er made these corn hole boards.
Social distancing picture from Utah.
Their USAFA Cadet - C2C Kyle Smith - is staying active back here at home in Pennsylvania. He is helping his younger brother, Grady Smith a Life Scout work on his Hiking merit badge for Boy Scouts. They went on a 20-mile hike last Saturday in Moraine State Park. Here's a picture at the 12-mile mark when their mom met them for lunch. Grady Smith (15yrs) is on the left and C2C Kyle Smith is in the West Virginia Univ (mom's alumn) on the right.
Classes at home and cooking in the kitchen.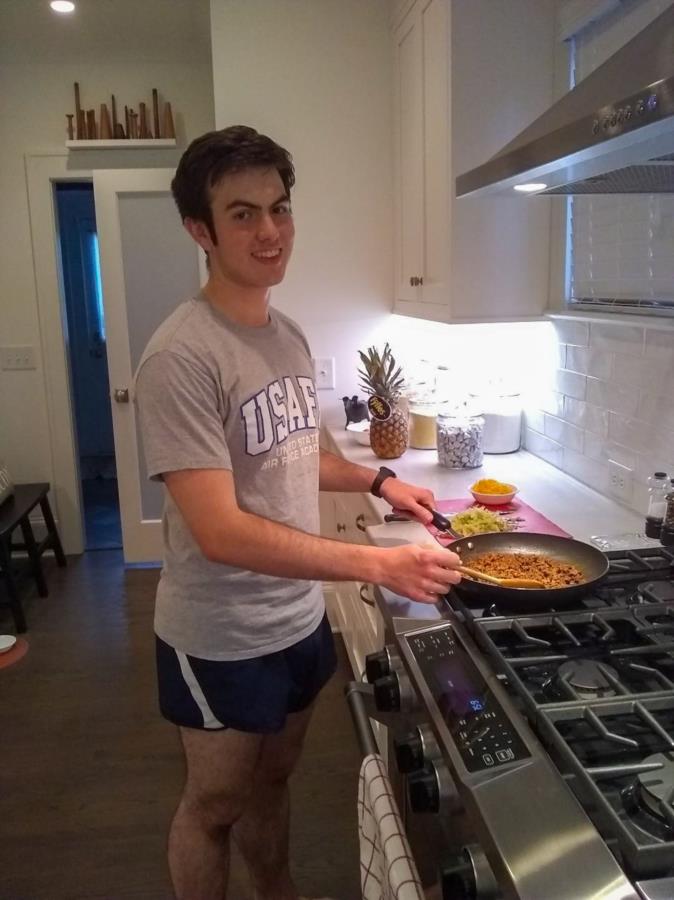 C4C Johnnie Nemecek observing social distancing on the water...
We greatly appreciate all who sent in photos to share in this blog. Please keep them coming for next week's blog. Send all photos to webguy@aogusafa.org We hope everyone is doing well and staying safe.