Northwestern Preparatory School Pizza Party
Students arriving at Northwestern Preparatory School (Crestline, Ca.) are all high school graduates ready to pursue their dreams of attending the Air Force Academy, the Naval Academy, the Military Academy at West Point, the Coast Guard Academy, the Merchant Marine Academy or other prestigious universities. In recent years, students arrived from all 50 states, including Hawaii and Alaska. They have also come from China, France, Germany, Argentina and Switzerland. A wide range of backgrounds contributes to an outstanding year every year.
The Director/Dean of Northwestern Prep and a few staff members who were visiting USAFA decided to set up a pizza party for the Cadets who went through their program. There are currently 140 Cadets at USAFA who attended Northwestern Preparatory School.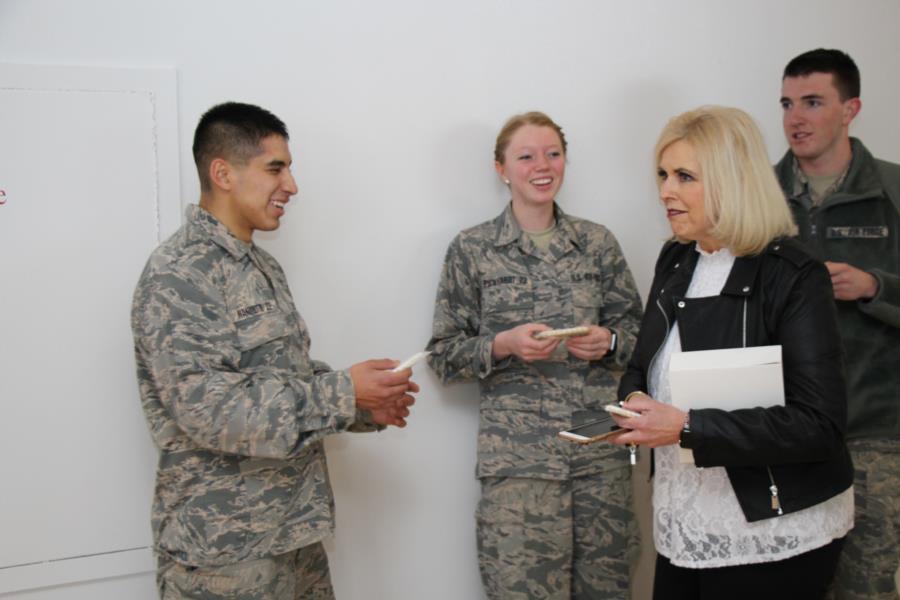 While looking through in processing pictures on WebGuy, you may have noticed that some of the appointees were wearing Hawaiian shirts. Northwestern Prep has a tradition of wearing Hawaiian shirts to in processing. We asked the Dean how this came to be. Dean Durbeck told us that back in the 80's a student liked the shirt he was wearing so they made a bet (he couldn't remember exactly what the bet was) but he lost. The student vowed to wear the Hawaiian shirt to his in processing day and challenged the rest of the appointees from Northwestern going to USAFA to do so also, and thus the tradition was born.
To view the rest of the photos from this event go to: Galleries > Extracurricular > Special Events or click the link below.