New Mexico Night
There were approximately 87 cadets who attended the 8th annual New Mexico Night. There were 31 parents/guests who volunteered to help out with this event. They decorated Arnold Hall beautifully with New Mexico themes, a fun photo booth and lots of piñatas and sombreros.
They had the event catered by Little Anita's from Denver. They served a delicious Mexican buffet of enchiladas, tamales, tacos, burritos, sopapillas, guacamole, beans, rice, chips and salsa. Shout out to the grandparent who baked 162 biscochitos cookies for dessert. Since they have had the New Mexico Night for so long and the Cadets love them, they wanted to keep the tradition going. They know the Cadets miss out on getting their fix of red and green chile and their New Mexican favorite foods.
Their donors included Albuquerque The Magazine, Anderson-Abruzzo Albuquerque International Balloon Museum, AOG Blue Chile Chapter, Forthright Financial Planning LLC, Betty's Bath and Day Spa, Boeing, Casa Verde Spa, Chile Traditions, Cliff's Amusement Park, Colorado Spring Vibes, Denver Nuggets, Dion's Pizza, Flying Star Cafe, Garcia's Kitchen, Golden Crown Panaderia, Heart of the Desert, Hinkle Family Fun Center, Albuquerque Isotopes, Manitou Cliff Dwellings, National Museum of Nuclear Science and History, National Radio Astronomy Observatory, NM United Soccer Team, Pikes Peak Lemonade, Pour Vida Coffee Roasters, Rainbow Ryders, Rebel Donut, Rudy's BBQ, Sandia Peak Tramway & Gift Shop, Sandia Resort, Santa Ana Star Center, Sport Systems, St James Tearoom, Taos Ski Valley, TechSource, Inc., Ten Thousand Waves and Whole Foods.
Each New Mexico Cadet received a gift bag of hot sauce, a jar of salsa, tortilla chips, Biscochito cookies, a New Mexico magnet and a free drink coupon from Pikes Peak Lemonade. Each Guest Cadet received a gift bag which included a jar of salsa, an alien from the UFO Museum and Biscochito cookies. Throughout the evening they gave away prizes such as a Poster and Admission to the Albuquerque International Balloon Fiesta, spa certificates to Betty's Day Spa, Ten Thousand Waves, gift bags from Boeing, tickets to Colorado Springs Vibes Baseball, Albuquerque Isotopes Baseball and Sandia Tram, membership and gift bags from National Museum of Nuclear Science and History and the National Hispanic Cultural Center and a ski package from Sport Systems and a summer lift to Taos Ski Valley. The larger prizes raffled off included jewelry from Gertrude Zachary, dinner at Sandia Resort/Bien Sur and a VIP Suite for WWE at Santa Ana Star Center.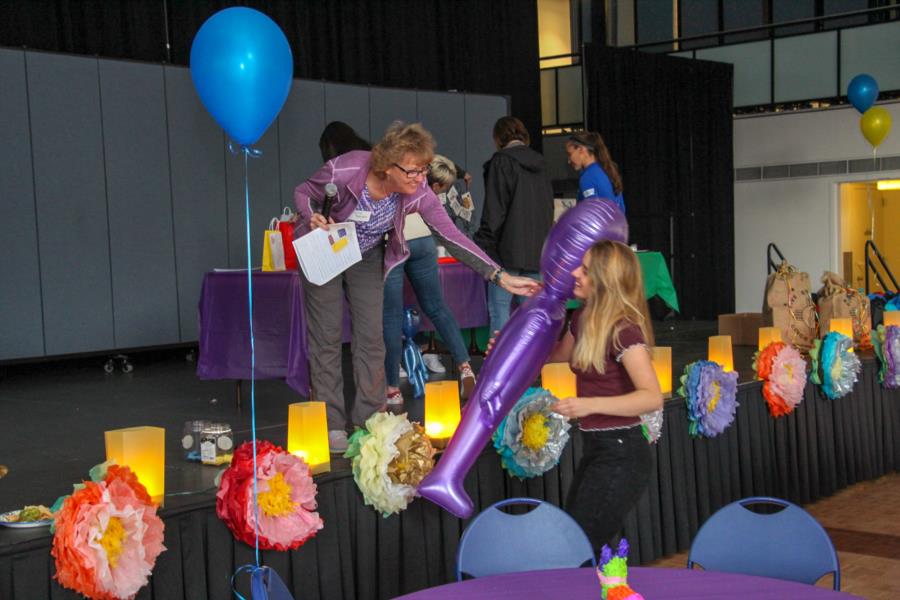 The Parents' Association of New Mexico wanted everyone to know that they could not have done this event without their tireless team, all of the loving parent volunteers who prepared a fun evening for their wonderful cadets, and of course to their donors who have continually supported their dedicated young men and women. It is always nice to bring a little "505" to the "719"! Goooo Falcons!!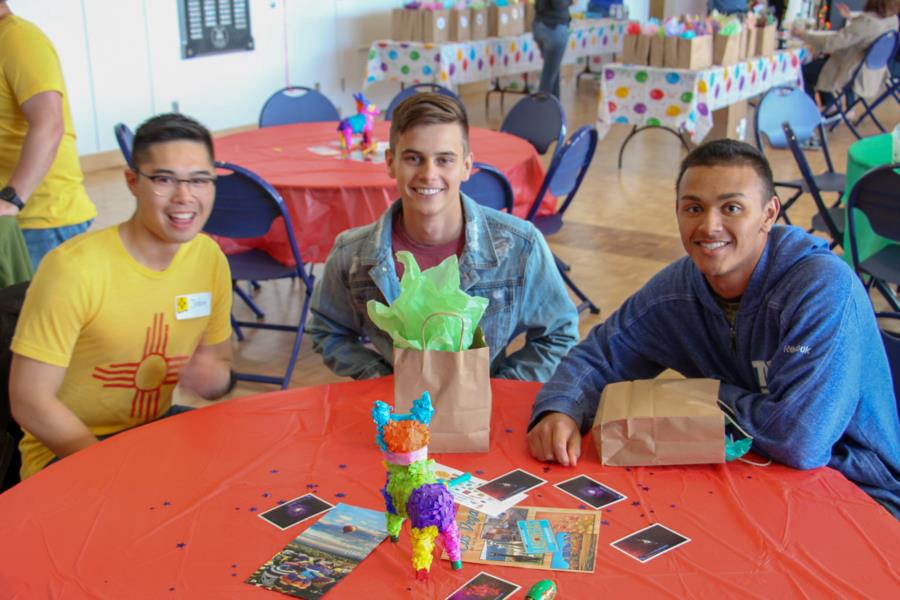 To view the rest of the photos from this event go to, Galleries > Extracurricular > Special Events or click the link below.