2021 Cadet Athletic Awards Ceremony
Every year USAFA recognizes athletes for their outstanding performance in each sport and it was even more of an honor this year due to COVID and the restrictions that were placed on athletes, coaches and staff. Cadets were presented the awards by either their Coach or a sponsor/donor of the award.
Today's speaker was USAFA Superintendent General Clark. He spoke of previous athletes who had competed with integrity and honor and how those qualities were present throughout their careers as Airmen in the United States Air Force. General Clark said he saw integrity and honor as well in today's award winners.
2021 U.S. Air Force Academy Cadet Athletic Award Winners: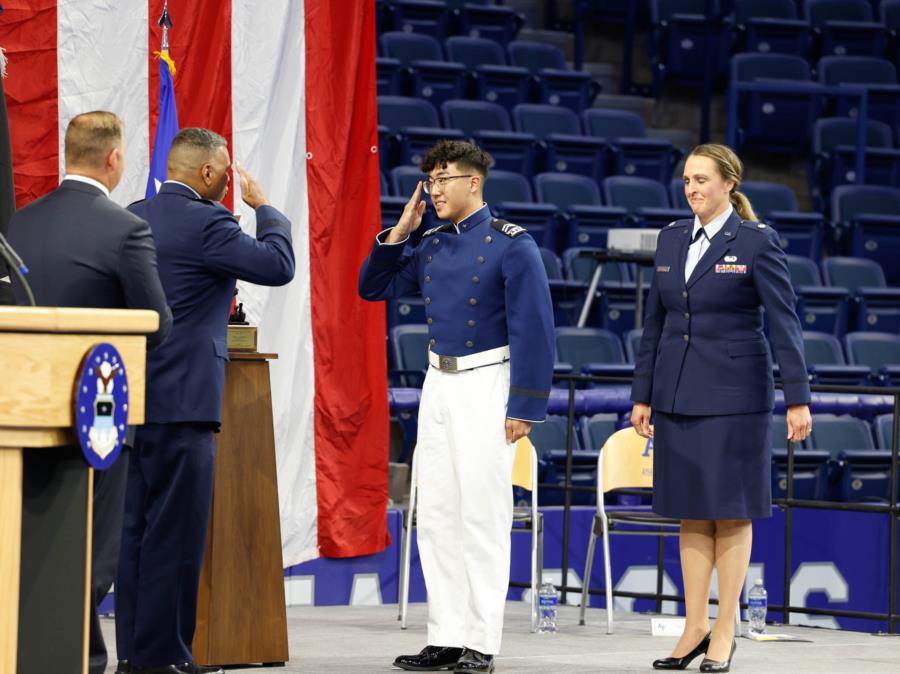 The Top Six Award Winners were honored at the Graduation Awards Ceremony.
To view photos from today's Athletic Awards Ceremony, go to Galleries > Extracurricular > Graduation Week. Set photo order OLDEST to NEWEST. Select start page (131-138). Or click on the link below.