ABL Summer Session 2 Group 3
Partnered with EST, Summer training for rising 3rd Class Cadets now includes the Adventure Based Learning (ABL) evolution.
ABL/EST is this year's version of "camping in the wilderness" and has two components. The EST focus is combat/survival related. It is run by the Cadet Wing Training division. The other part is team building and problem solving in a small group setting. It is run by the Center for Character and Leadership Development. Both teach leadership but focus on different skill sets.
For the summer periods, we have decided to focus only on ABL. There are two reasons for this. The first and most practical reason is access. ABL gives us the opportunity to capture photos of the most cadets in action. EST does not. Much of their time in EST is spent either doing things we cannot photograph or doing them in locations we can't get to. Remember the E in EST stands for "Evasion". Taking pictures of people who are evading kind of defeats the purpose.
ABL on the other hand is target rich for photos, and so that's where we will be.
So, here's a bit about Adventure Based Learning. The Class of 2022 led by approximately 300 1st & 2nd class cadets will take the training during the 3 summer periods. The training lasts 5 days and takes place in the Cadet Area (Academics); Ropes Course; and across USAFA Reservation (28hr Race). The goal is to offer Cadets a challenging developmental experience that Involves Choice, Stress, Failure, Uncertainty and Risk vs. Reward.
Here's the Overview: 5 Days of ABL
5x Days of Academics (Focus is on Interpersonal Leadership, Warrior Ethos, Teambuilding Skills)
1x Day of Ropes Course (Lot of Pictures Here)
2x Days of 28hr Team Challenge (Basically a cross-country adventure race, solving problems on the way)
5 Day to Debrief / Reflect on ABL Experience
With the exception of the academics (not fun for pictures), we have lots of pictures from the Ropes Course and at a couple Team Challenge check points.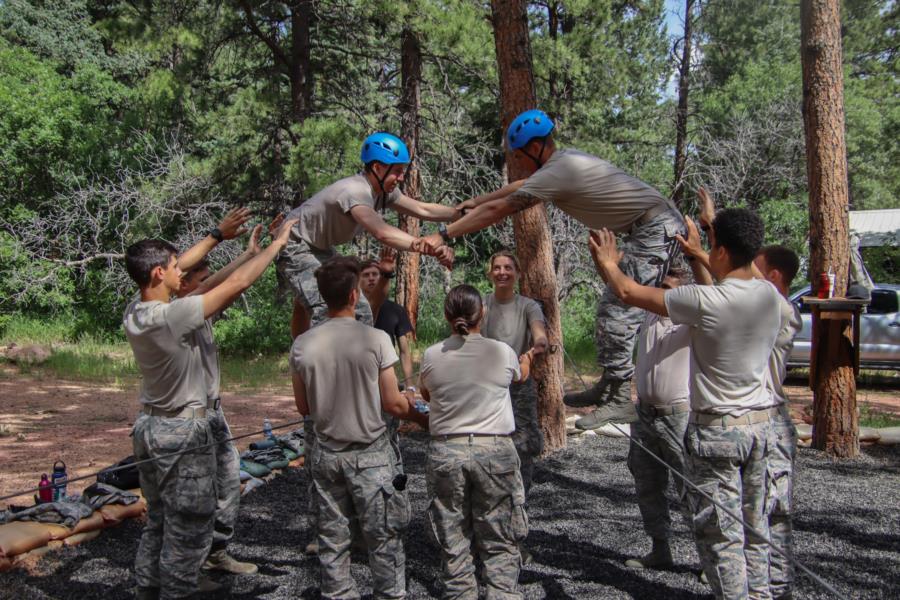 Go to Galleries > Summer Programs > ABL/EST or click the link below.